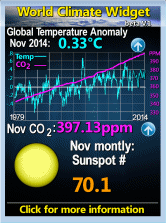 Wednesday, June 21, 2006
There has been a certain amount of comment on my previous item REPORTING ON PALESTINIAN DEATHS as to whether the fact that all our media have claimed the existence of concentration camps in Bosnia as in itself proof that it is true & that those who dispute the our media such as" The articles published in The Emperors Clothes...which deny this... 'are mendacious trash" (to quote an Anonymous who declines to deny being Mr Norman Fraser*)
TRNOPOLJE
This
is the photo used by the Guardian, ITN etc etc to prove that the Trnopolje camp was a concentration camp. Penny Marshall & other journalists gave evidence in the ITN-LM libel case in connection with LM Magazines' article showing it was faked. As a result the judge said that LM's claims were "essentially true" but advised the jury to find against them because they had not put sufficient emphasis to the possibility that ITN had done this faking "accidentally".
The manner in which this faking was done was firstly by filming not OF people within barbed wire but FROM within a barbed wire enclosure & secondly by concentrating the filming on Fikret Alic with out mentioning that his starved look was not in any way because of starvation but because he was suffering from TB.
Whether or not this was accidental I couldn't say however if it was this produces greater problems for ITN. This film turned out to be the most important story ever broken by ITN. ITN sold it round the world & never noticed it was being used to "prove" the existence of a concentration camp.For many years up until the present it has been presented by ITN as true, even the court's finding of accidental fakery, was accidentally not noticed by them. Penny Marshall's ITN career, still at ITN, has not been harmed by this accident. The difference between accident & intentional act is that you can never, by definition, say it won't happen again. This means that, since 1992, ITN have never been honestly been able to claim that any news item has not been faked accidentally. When they claim Bliar "honestly" believed the WMD lie they may accidentally lying. When the news ends with the funny animal story about an amorous hamster we do not know whether ITN staff have accidentally been using a vibrator on it.
However it is not merely that these liars have faked these pictures to create one concentration camp.
OMARSKA
This,
on the other hand is a photo of the Omarska concentration camp, an entirely different place, if you believe in the integrity of the Guardian, ITN & the western media generally.
Finally, while it is undoubtedly the case that the claims that these photos represent separate places & were not faked concentration camps, is an example of the very highest pinnacle of honesty of which these "news" institutions are capable, then or now The claims by Emperor's Clothes that no concentration camps existed (that these were refugee camps - an entirely different thing) is of an entirely different order of accuracy.
Also, accidentally, censored by our media.
This article
by Counterpunch which goes into some detail about the real & undenied but censored Srebrenica Massacre of thousands of Serb civilians also mentions what The Moslem Nazi leader said about the concentration camp story.
On his death bed, he readily admitted as much to his ardent admirer Bernard Kouchner, in the presence of U.S. diplomat Richard Holbrooke. Kouchner reminded Izetbegovic of a conversation he had had with French President Mitterrand in which he "spoke of the existence of 'extermination camps' in Bosnia."

You repeated that in front of the journalists. That provoked considerable emotion throughout the world. [...] They were horrible places, but people were not systematically exterminated. Did you know that?

Yes. I thought that my revelations could precipitate bombings. I saw the reaction of the French and the others-I was mistaken. [...] Yes, I tried, but the assertion was false. There were no extermination camps whatever the horror of those places. (2)
..........
2. Bernard Kouchner, "Les Guerriers de la Paix", Grasset, Paris, 2004, pp. 372-375.


Bernard Kouchner whose history as a pro-Nazi apparatchik closely parallels that of Paddy Ashdown & is thus not going to be lying against the Nazi cause.
So there it is - yet again the very highest standard of honesty of our media is proven to be noting but racist genocidal, allegedly accidental Nazi lies.
PS *Norman Fraser, longtime readers will know, is the guy who produced a lying document about how I had written letters to newspapers, using the party's, name to put forward "illiberal" policies like wealth creation, freedom & opposing genocide which lead to my expulsion from the party. He is still
actively undermining
liberalism in the name of liberalism
PPS The BBC have given no reply to my reply to their request that I be more specific in my accusation that they
bbc-wont-deny-being-genocidal-nazi-liars
I replied citing the Dragodan Massacre, carried out under UK government authority, of at least 210 civilians. Just to remind them that I am srill here.
Comments:
Neil,
Mr. Norman Fraser can't get his facts straight about the Israelis or the Serbs fighting Islamist Nazis and not "moderate secular democrats committed to a multi-ethnic society"[Guardian/ITN/BBC quote] since both can't seem to accept the abundant evidence that the late Izetbegovic's SDA party is still composed of radical Islamist fundamentalists - who glorify the foul deeds of the WW2 Bosnian Islamist Nazi SS divisions against Serbs,Roma and Jews - and who deliberately bombed their own people (as well as Serbian civilians) in ALL of the so-called "market place massacres"in order to lay the blame at the Serbs so they could get US/NATO military might to fight for them.
In 1992, Izetbegovic even had the brazen audacity to name his newly formed personal praetorian body-guards, the "Handzar", after the notorious WW2 Bosnian muslim Nazi SS division guilty of genocide against the Serbs, Jews and Roma peoples in Bosnia.
For proof, see the MAINSTREAM Bosnian muslim Sarajevo magazine "Svijet", glorifying this despicable Nazi SS division in an article in 1997 - well after the Bosnian war ended - with full color photographs accompanying the text praising this Islamist Nazi SS division!
http://www.tenc.net/bosnia/svijet.htm
Similar praise to the Handzar SS division was given in 1991 almost a full year BEFORE the outbreak of war in Bosnia in the Bosnian muslim magazine "Vox" - where we see a color drawing of the SS Handzar troops stepping on the decapitated heads of Serbs with the text caption reading: "Handjar Division is Ready!! (oh these Bosnian Islamists are just so "committed" to a "tolerant multi-ethnic Western style democracy"!).
See
"Srebrenica: The Untold Story" at
http://www.serbianna.com/columns/savich/051.shtml
Mr. Norman Fraser also can't accept the fact that the Arab leadership in the Middle East couldn't give a hoot about the lives of ordinary Arab civilians (whether or not they were killed by the IDF or the Islamist terrorists themselves)just like Izetbegovic couldn't give a hoot about the lives of ordinary Bosnian muslim and Serbian civilians in Sarajevo (as numerously documented by several UN commanding officers on the scene at the time - see previous comment post).
But then what else would you expect from the radical Islamists in the Balkans and Israel - people whose ideology/political philosophy stem from brazen, unashamed WW2 Nazis like Yasser Arafat's political mentor in the PLO/Fatah movement,the former Grand Mufti of Jerusalem: Haj Amin Al-Husseini,a personal friend of Adolf Hitler and the chief organizer behind Heinrich Himmler's creation of the infamous Bosnian muslim Nazi SS divisions: "Handzar" and "Kama" (who along with the Croatian Ustasha murdererd 750,000 to 1.2 million Serbs, Jews and Roma peoples from 1941 to 1945).
See
http://www.tellthechildrenthetruth.com/amin_en.html
Cheers,
Peter.
Post a Comment
<< Home