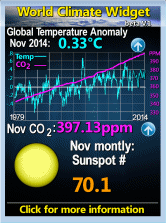 Friday, May 26, 2006
FURTHER TO MY
PREVIOUS POST
Dear Damien Whyte,
Regarding you recent reply that, while not in any way disputing the accusations, you wished to know specific dates on which the BBC have deliberately engaged in racist censorship for the purpose of assisting friends engaged in genocide may bring this relating to the Dragodan Massacre to your attention:
From 'Blic,' Belgrade, Yugoslavia
August 22, 2000
UNMIK sends invitations to families of disappeared Serbs
160 bodies found in Pristina
PRISTINA - In the Pristina suburb of Dragodan 160 bodies have been found which are suspected to be victims of Albanian terrorists during the past year, since the deployment of UNMIK and KFOR, Blic has learned from members of families of kidnapped and missing Serbs and Romanies who received invitations to identify the discovered bodies. Vesna Mulici identified the body of her husband, Ramo Mulici, whose body was among those exhumed at Dragodan.
"I saw many identity cards with the names of Serbs and photographs while I was attempting to identify the belongings of my husband," she told Blic. At UNMIK headquarters no one wished to either confirm or deny this information but a invitation was repeated for relatives and friends of the missing and kidnapped to come to Pristina and help the Committee for Missing and Disappeared Persons to identify 159 more bodies found at Dragodan.Strong KFOR forces until recently secured this gravesite and prevented uncontrolled entry to the Dragodan cemetery.
Translated by S. Lazovic (August 21, 2000)
from http://emperors-clothes.com/news/160serbs.htm
Subsequently at least 210 bodies have been recovered making this genocide, undertaken within the UK occupation zone & thus under UK government authority, less than but comparable to My Lai yet has been, presumably deliberately, censored from all BBC news. reporting.
If we accept that the BBC's combination of competence & resources is not less than that of Emperor's Clothes, admittedly a high standard, the BBC were aware of this act of genocide by at least 22nd August 2000. In which case its non-appearance on that night's evening news was deliberate racist censorship. Since it was not reported then it remained news the following day & on each successive day thereafter. Indeed the fact that it was censored is itself a major legitimate news story which has obviously also been censored, in the Nazi cause, by the BBC for the succeeding 5 years & 9 months.
Obviously there is equal day by day evidence that the BBC have lied &/or censored over all the other items (Srebrenica massacre, Krajina, Fikret Abdic, KLA genocide etc) & numerous others, which still represent the very highest stands of integrity to which the BBC aspire but I think answering the specific accusation here will be enough for you immediately.
Comments:
Pity the BBC & ITN never discussed any of these heinous documented crimes - could it be because the pepetrators were Tudjman's HDZ Croats, Izetbegovic's SDA Bosnian muslims, Thaci/Haradinaj/Ceku's KLA Albanians? Whilst the victims were innocent unarmed civilian Serbs?
********************************************************************************************************************************************
UN funded KLA(KPC)Nazi Mass Murderers Cut Off Serbian People's Heads and SMILE for the cameras
http://www.ex-yupress.com/evnovosti/evnovosti13.html
http://www.kosovo.net/ramush.html
Videos & photographs of horrific atrocities perpetrated by the Islamist Nazi SDA troops of the late Alija Izetbegovic (e.g. Mr. Naser Oric in Srebrenica)
1.5 HOUR VIDEO on Islamist Jihad Mujaheddin atrocities against Serbian civilians:
http://video.google.com/videoplay?docid=9019017709157858612&q=truth+yugoslavia
---------------------------------------------------------------------------------------------------------
-----------------------------------
"...A video made by the mujahedeen showing the ritual beheading of a Bosnian Serb POW. Images such as these were carefully censored and deleted in the US media but openly sold in Bosnian Cultural Centers..."
http://www.serbianna.com/features/srebrenica/video.wmv
http://www.putfile.com/media.php?n=zlocin_50520
http://www.serbianna.com/features/srebrenica/001.shtml
http://www.slobodan-milosevic.org/news/vn061405.htm
http://www.srpska-mreza.com/WarCrime/lm53/LM53.html
http://www.serbianna.com/features/srebrenica/beheading.wmv
PHOTOGRAPHS OF GENOCIDE AND VARIOUS HORRIFIC ATROCITIES COMMITTED AGAINST THE SERBIAN ORTHODOX PEOPLE & JEWS, ROMANIES BY THE USTASHA NAZI CROATS, BOSNIAN MUSLIM NAZI SS "HANDZAR" & "KAMA" DIVISIONS, & ALBANIAN NAZI SS "SKANDERBEG" DIVISION DURING THE WW2 HOLOCAUST:
http://www.reformation.org/holocaus.html
http://www.slobodnasrpska.org/en/genocid/02_rat2/logor.html
http://www.srpska-mreza.com/History/ww2/gallery.html
Neil,
The pro-Ustasha Nazi crowd at Wikipedia have altered and renamed the original "Croatophobia" page dedicated to you.
Still no response or apology has been forthcoming - after an entire month - from one of these pro-Ustasha trolls whom used an "ad hominem" personal character assassination style attack against me (instead of challenging the evidence/argument I presented with his own counter evidence).
Seems like he got his "training" for this kind of journalistic practice from the likes of Mr."anonymous" on your blog or those of his ilk at the Guardian, BBC or ITN.
See my numerous additions to the newly renamed "Anti-Croatian Sentiment" page replacing the "Croatophobia" page at:
http://en.wikipedia.org/wiki/Talk:Anti-Croatian_sentiment#Old_talk
Cheers,
Pete
PS: a further link of interest concerning the Holocaust of Serbs,Jews,Romanies in Croatia & Bosnia during WW2
www.jasenovac.info
www.jasenovac.org
A great link showing photographs of Tudjman's monumental Ustasha style crimes against the Serbs in the Krajina province from late 1990 to November 1995 - especially Operation Medak Pocket, Operation Flash ( in Croat:'Blisak'), and finally Operation Storm (in Croat:'Oluja'): the WORST NAZI STYLE WAR CRIME IN EUROPE since 1945 (what the BBC,ITN, CNN & Guardian allege the deaths - during combat - of Izetbegovic's troops in Srebrenica PRIOR to its Izetbegovic staged "fall" to the
VRS Serbs in July 1995 to be).
http://serbianna.com/features/krajina/001.shtml
Strange how these Western media outlets totally ignore the evidence of the NATO & French intelligence services connected mercenary group known as "PAUK" containing both Croat & Serb mercenaries (e.g. the ethnic Croat, Mr. Drazen Erdemovic) and his alleged involvement in the executions of 1,200 of Izetbegovic's troops. Funny how Mr. Erdemovic was given a dramatically reduced sentence by the supposedly "impartial" ICTY and then FREED by the ICTY (!) even though he was allegedly involved in the executions of 1,200 of Izetbegovic's troops. Compare this to the inhuman treatment of Mr.Slavko Dokmanovic by the ICTY where Mr. Dokmanovic supposedly "suicided" whilst supposedly on "suicide watch" (the evidence highly suggests that he was murdered by ICTY officials just as Milosevic was)
See: http://www.hirhome.com/yugo/dokmanovic1.htm
More bizarre still is how the US/NATO puppet client regime in Serbia - after the October 2000 palace coup against Milosevic- released ALL the members of "PAUK" that Milosevic had arrested in the year 2000 with not a whimper of protest from Washington!!
********************************************************************************************************************************************
"...In 2000 the Serbian authorities arrested several members of "Pauk" and charged them with war crimes for the killing of 1,200 Srebrenica Muslim POWs. Unfortunately October 5, 2000 arrived, Milosevic was overthrown, and the DOS regime [of Djindjic,Kostunica] simply released these men.
"Several "Pauk" members were identified by Drazen Erdemovic, who was convicted by the Hague Tribunal because he admitted to taking part in the killings when he was arrested by the Serbian government in 1996.
"It is strange that nobody else from this group has been arrested. Seselj explained that men from "Pauk" have no trouble getting passports and they freely travel all over the world, even though Erdemovic identified them as having taken part in the executions. It is also strange that Erdemovic, who admitted to personally shooting more than 100 people, only had to serve 4 years in prison and is a free man today.
The protection that these men enjoy seems to corroborate the thesis that they are foreign intelligence operatives."
********************************************************************************************************************************************
http://www.slobodan-milosevic.org/news/smorg082405.htm
http://www.slobodan-milosevic.org/news/smorg051505.htm
Post a Comment
<< Home