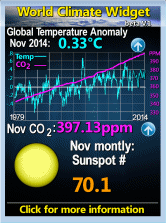 Saturday, June 21, 2014
More On Modular Housing
I have, on a number of occasions, written about how we could have inexpensive, comfortable, high tech housing any time, and anywhere if we were allowed.
In particular I have written of container homes, built out of shipping containers (10' X 10' X 40') which are widely in use already. Here are some more pictures.
These have the great advantage that they can be converted easily and thus cheaply and are already available.
However the real necessity for off site modular housing is simply that it be road transportable to the site.
So what can legally be road transported - a width of 10' (3m) of 60' (18m) and about 20' (6m) in height (though bridges limit the last).
The book
Why Construction Is So Backward by Woodhuysen et al
contains a drawing of such a home. Being 20" tall means 2 floors. In fact I am sure it would be easy to do a fold up 3rd floor on top because it wouldn't be load bearing.
18m X 3m by just 2 floors is a home of 108 m.
British families are living in some of the most cramped conditions in Europe with more than half of homes falling short of minimum modern space standards, new research has found.
The study found the UK has the smallest homes by floor space area of any European country with the average new build property covered just 76sq m compared with almost double that amount of 137sq m in Denmark.
More here
3 floors would be 162 m or "module" means you can have 2 together, or as many more as you want.
Incidentally with that much space, doubled to allow infrastructure and small gardens you get 9,260 per km, with 3 per family that is 28,000 per km. London is 8,382 km which would mean a population of 230 million. That is without multi-storey living like Keetwonen. That is not a population level I would ever aspire to but it does show that there is no sort of space limitation on this.
One libertarian option is just to classify these as temporary structures, which they obviously are, and get all building regulators off them.
http://howtobuildashippingcontainerhome.blogspot.co.nz/
Labels: Fixing the economy, Government parasitism, Science/technology