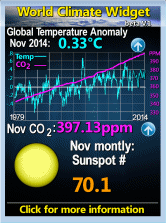 Thursday, June 12, 2014
Everybody Working For Mother Jones Is A Fascist Whore - Is There Single Alarmist Anywhere Who Isn't?
The well known "environmentalist" Mother Jones site has put up a thread saying that the 1970s global cooling scare never happened.
They are,
of course, wholly dishonest.
Well I guess that shows the normal level of honesty to which they aspire.
Then Mother Jones censored my posts while, at the same time allowing some disgusting and, as they knew, wholly dishonest attacks on me to stand.
Clearly that is not something which anybody in the alarmist movement who was not a wholly dishonest Fascist, would ever fail to dissociate themselves from.
That would be none so far.
Not one Beeboid; not one alarmist politician in the LabNatConDems who has the remotest trace of honesty or human decency.
Not one who isn't an obscene, lying, thieving Nazi whore, willing to support any lie and with less human decency than a rabid dog.
Not one of the windmillers, warming alarmists, antifrackers, child scaring teachers, parasitic "civil" servants, anti-nuclearists, peak oilers, who can be trusted to ever tell the truth more than a pile of dog shit can.
Just saying.
We'll see if that holds up, or if there turns out to be a single one of them willing to go on Mother Jones
here
and say they are not only corrupt, lying, thieving, murdering Nazi whores but also represent something other than the highest standards of honesty the "environmental" movement aspires to.
Labels: eco-fascism, global warming, Rise of modern fascism