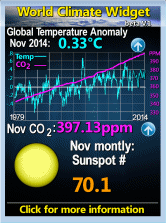 Wednesday, February 12, 2014
Labour Sock Puppet Is A Nationalist Thug - Our Ruling Cartel In Action
Yesterday's letter, not published so far, contained a mention of the thousands of "political activists" in Scotland who are actually paid by qangos and "charities" which turn out to be state funded fronts.
The extent of state funding of apparent opposition groups and jobs for the boys qangos is one of the most important of the many things you aren't going to see reported on the state funded BBC and most of the press.
It also means we get to pay an enormous amount. UKIP previously calculated that useless
qangos we could get rid of without damage cost the UK £60 bn
. On a population basis, after adding 25% because everything government does costs 25% more here, that means
Scots are paying an extra £6,400 million a year.
But worse is the way it corrupts political life.
And by happy accident the Scottish Daily Mail have come up with this scoop (or story the more approved papers simply won't publish) about a Fascist street thug who turns out to be a government paid Fascist street thug.
==============================
The extremist hired by four councils to promote youth vote
Taxpayers foot bill for nationalist rabble-rouser
Scottish Political Editor
Tuesday, 11 February 2014, p. 7.
A RADICAL pro-independence campaigner who believes Britain is a 'degenerate' country with a 'bloodstained' flag has been given taxpayers' cash to encourage teenagers to vote in the referendum.
Left-wing firebrand Liam O'Hare, who was involved in an unsavoury demonstration against UKIP leader Nigel Farage, has been hired to visit schools, colleges and universities in Glasgow and the surrounding areas.
The decision by Labour-led Glasgow City Council and the Renfrewshire Valuation Joint Board to employ the activist to help sign up youngsters to the electoral roll sparked fury last night.
After being alerted to Mr O'Hare's strong anti-Unionist views by the Scottish Daily Mail, a council source said he might now be sacked.
Mr O'Hare is also the Scotland-wide organiser for a 'politically neutral' organisation that encourages people to register to vote. A spokesman for Bite the Ballot last night said Mr O'Hare 'certainly doesn't represent' the body's views, and the Mail understands his position might now be reviewed.
The former Edinburgh University student, who attended Hillhead High School in Glasgow's West End, was last week unveiled as a ' youth engagement worker' by the city council and the board that looks after the electoral register in Renfrewshire, East Renfrewshire and Inverclyde.
He receives an undisclosed payment for working one day a week for the organisations on a temporary contract.
Mr O'Hare, who has also branded the Tories 'scum', revealed his appointment to friends on Facebook late last year and wrote: 'Ideal time to be getting young people registered here.'
Earlier this month, he was also described as a neutral commentator when he was interviewed for TV shows about the drive to encourage Scots to register for the September 18 referendum.
He later joked on Facebook: 'I made a fleeting appearance on the [BBC] Sunday Politics show today as a "neutral commentator" on a piece about young people and independence… nae laughing!'
The official Yes Scotland campaign has published comments from Mr O'Hare in his capacity as a Bite the Ballot organiser, making no reference to his support for separation. But on Facebook he has hit out at the 'British establishment' and said the pro-Union campaign Better Together has 'lost the plot'.
In an earlier post, he wrote: 'Just arrived off the ferry in Larne [in Northern Ireland] to the sight of over a hundred Union Jacks. Can't wait till 2014 so we can say goodbye to the British state and that bloodstained, imperialist flag.'
In November, he wrote on Twitter: 'What is the positive case for the Union? We need to move into the 21st century and leave the degenerate British state behind.'
He has launched several attacks on Unionist politicians – urging people to tell David Cameron to 'get tae f***', and branding Scottish LibDem leader Willie Rennie a 'total goon'.
Mr O'Hare also once wrote 'f*** the cops' on Facebook and has repeatedly praised the notorious Celtic 'ultras' group Green Brigade, which has been accused of damaging the name of the club.
Last year, he helped to organise a conference by the group Radical Independence, whose members were involved with a distasteful Margaret Thatcher 'death party'.
He was a key figure in a protest in Edinburgh against Nigel Farage, in which the MEP had to be rescued from a pub, where he was meeting journalists, by a police riot van.
Last night, David Coburn, Ukip's lead MEP candidate in Scotland for this year's European Elections, said: 'It is outrageous that Glasgow City Council is paying this man – who has proven by his actions to not understand that democracy is about different opinions being freely presented – with taxpayers' money to promote democracy.
'Trying to persuade people to register to vote, especially the young, is a very good thing, but to pay somebody who is a key figure in the Yes campaign is utterly wrong.'
Scottish Conservative chief whip John Lamont said: 'The authorities would have been hard-pressed to find someone more radically biased if they'd tried. This is clearly not someone who can be trusted to engage with youngsters in an objective, positive way.'
A Glasgow City Council spokesman said: 'Liam is not a council employee and is only paid by us one day a week in his role as youth engagement officer.
'His role is to encourage electoral registration, it's not politically restricted; however it would be clearly inappropriate in his position to try to influence voters.'
A source added: 'This will be looked at to see if his services will still be required.'
Mr O'Hare declined to comment when visited at his home, and did not respond to further attempts to contact him.
==============================================
The attack on UKIP in Edinburgh was unquestionably an example of street fascist thuggery. A friend of mine was showered with a liquid an told "Next time it will be petrol". Does anybody doubt that had it been done by the EDL/SDL there would have been dozens of arrests?
Instead in Scotland our First Minister, whose government's most important job is to protect people from thugs, spoke in favour of the Fascists. "Radical Independence" remain an honoured, albeit violent, part of a Yes campaign which has thereby made itself at least pro-Fascist.
In fairness I will clear RI of being racist. While they did chant racist anti-English slogans it turns out that a number of those at the "spontaneous demonstration" against NIgel and UKIP were SWP members bussed in from England. It was thus not racist but simply a cynical attempt to play up to what they believed was Scottish racism by faking racism. In fact that demonstration marks the beginning of a rise in support for UKIP here. On the other hand Salmond and the Yes campaign fell for it because it appeals to their totalitarian side.
Yet Liam O'Hare, whom it would be entirely politically incorrect to assume may be of irish extraction, is not merely being encouraged by the SNP.
He is being funded by a Labour owned council. Funded to visit schools. Funded to encourage people to vote - nominally for anybody but who doubts that if somebody said they intended to vote UKIP he would feel entitled to lose the paperwork?
And, of course, the state funded broadcaster the BBC, who are legally required to be "balanced", have not only given this guy as much coverage as they have given all the UKIP membership in Scotland (ie 1 soundbite) they went out of their way to say this thug was a "neutral" person. I have, incidentally, emailed the BBC to see if they are going to maintain this lie or publicly retract it. I'll let you know.
What this shows is not just that there is a certain amount of politically decided support of and payment to various people, from some of the most respectable in society, down to street thugs. Not even that it is endemic in various parties and the state broadcaster but, much worse, that despite being publicly opponents, underneath that both sides are paying not only their own people but their "opponent's" to and thus that much of Holyrood politics is simply pantomime.
I'd like to praise the Scottish Daily Mail and Alan Roden for publishing this. The traditional image of journalism was of people who went looking for news; explored dark corners; and turned over rocks to see what lived under them. The modern reality is often of people who sit in offices rewriting press releases from government quangos and government funded charities (Friends of the Earth, WWF, Scottish Renewables, ASH, Oxfam Bernardos etc - along list of usual suspects). A free society needs traditional journalism and we don't get much of it.
Labels: BBC, Scottish politics, UKIP