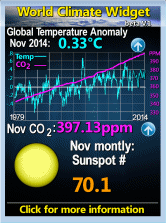 Thursday, February 27, 2014
Moore's Law and Other Trends Can Be Improved By Good Economics
This is a fascinating article about trends in progress
. Some, a surprising number of information related ones, are indeed growing at approx. Moore's Law rates, or faster. This is doubling time in months
Others are "merely" growing at slower rates eg batteries, which has only doubled in 10 years - only 25% annual growth,
Nonetheless we are clearly seeing growth in human progress far faster than ever in history.
It is also possible that those factors which are growing, comparatively, are still at the lower end of the S curve. If so the fact that we don't see anywhere that the rate of acceleration is slowing suggests that overall humanity is still on the lower end of technological progress.
Even in the case of maximum speed where the graph appears to show a tailing off of the slope
this is because the upward graph is logarithmic - if it were proportional the curve would be shown as accelerating - except the page would be 10,000 times higher.
I urge you to read the entire article.
Some excerpts:
in 1953 the Air Force...
Charted the curves and metacurves of speed. It told them something preposterous. They could not believe their eyes. The curve said they could have machines that attained orbital speed... within four years. And they could get their payload right out of Earth's immediate gravity well just a little later. They could have satellites almost at once, the curve insinuated, and if they wished -- if they wanted to spend the money, and do the research and the engineering -- they could go to the Moon quite soon after that.
It is important to remember that in 1953 none of the technology for these futuristic journeys existed. No one knew how to do go that fast and survive. Even the most optimistic die-hard visionaries did not expect a lunar landing any sooner than the proverbial "Year 2000." The only voice telling them they could do it was a curve on a piece of paper. But the curve was right. Just not politically correct. In 1957 the USSR launched Sputnik, right on schedule. Then US rockets zipped to the Moon 12 years later.........
Today when we stare at the plot of Moore's Law we can spot several striking characteristics of its 50 year run. The first surprise is that this is a picture of acceleration. The straight line descending slope of the "curve" indicates a ten fold increase in goodness for every tick on vertical log axis. Silicon computation is not simply getting better, but getting better faster. Relentless acceleration for five decades is rare in biology and unknown in the technium before this century.....
Secondly, even a cursory glance reveals the astounding regularity of Moore's line. From the earliest points its progress has been eerily mechanical. Without interruption for 50 years, chips improve exponentially at the same speed of acceleration, neither more nor less. It could not be more straight if it had been engineered by a technological tyrant. Yet, we are to believe that this strict nonwavering trajectory came about via the chaos of the global marketplace and uncoordinated ruthless scientific competition......
Is Moore's law inevitable, a direction pushed forward by the nature of matter and computation, and independent of the society it was born into, or is it an artifact of self-organized scientific and economic ambition?
Moore and Mead themselves believe the latter. Writing in 2005, on the 40th anniversary of his law, Moore says, "Moore's law is really about economics." ......
Finally, in a another reference, Mead adds : "Permission to believe that [the Law] will keep going," is what keeps the Law going. Moore agrees in a 1996 article: "More than anything, once something like this gets established, it becomes more or less a self-fulfilling prophecy......
Why don't we see Moore's Law type of growth in the performance of solar cells if this is simply a matter of believing in a self-fulfilling prophecy? Surely, such an acceleration would be ideal for investors and consumers. Why doesn't everybody simply clap for Tinkerbelle to live, to *really* believe, and then the hoped for self-made fairy will kick in, and solar cells will double in efficiency and halve in cost every two years?......
Consider another encapsulation of accelerating progress. For a decade or so biophysicist
Rob Carlson
has been tabulating progress in DNA sequencing and synthesis. Graphed similarly to Moore's Law (above), in cost performance per base pair, this technology too displays a steady drop when plotted on a log axis. I asked Carlson how much of this gain is due to Moore's Law. If computers did not get better, faster, cheaper each year, would DNA sequencing and synthesis continue to accelerate? Carlson replied:
.... Moore's law must have had some effect through cheap hardware that enables desktop CAD, but that is fairly tangential. If Moore's Law stopped, I don't think it would have much effect......
the trends were operative even when people disbelieved it." Ray Kurzweil dug into the archives to show that something like Moore's Law had it origins as far back as 1900, long before electronic computers existed, and of course long before the path could have been constructed by self-fulfillment. Kurzweil estimated the number of "calculations per second per $1,000" performed by turn-of-the-century analog machines, by mechanical calculators, and later by the first vacuum tube computers and extended the same calculation to modern semiconductor chips. He established that this ratio increased exponentially for the past 109 years.....
[More competition] mandated that henceforth their improvement would be 60% a year. This spurred an escalation of R&D investment, faster growth by the competitors, and more R&D by IBM so that by the late 1990s onward, the slope of growth increased to more than 100% per year. The slope of progress can be changed by pouring money down it. Mark Kryder says, "My guess is that you could double the density growth rate with something less than the double the R&D dollars." The slope can also be changed by regulations. Larry Roberts offers this evidence for the effects of the US Telecommunications Act of 1993. "From before 1960 until de-regulation about 1993, the cost per terabit of communications [red line in the graph below; the blue is Moore's Law] dropped very slowly, halving every 79 months. Then, once fiber was in place, DWDM and free enterprise took the market price down fast, halving every 12 months." ......
Everyone of them is getting twice as better every year or two no matter the technology. What's up with that? Engineer Mark Kryder's explanation is that this "twice as better every two years" is an artifact of corporate structure where most of these inventions happen. It just takes 1-2 years of calendar time to conceive, design, prototype, test, manufacture and market a new improvement, and while a 5- or 10-fold increase is very difficult to achieve, almost any engineer can deliver a factor of two. Voila! Twice as better every two years. Engineers unleashed equals Moore's Law.....
Should we ever arrive on other inhabited worlds in our galaxy, we should expect some of them to have reached the stage of microelectronics in their own technium. .... Whenever it begins the steady acceleration of progress in solid-state computation should last for at least 25 doublings (what we've experienced so far), or a 33 million-fold increase in value. But while Moore's Law is inevitable in its progression, its slope is not.
The
slant of increase in a particular world may indeed be a matter of macro-economics
. Here Moore and Mead may be correct: the slope of the Law rests on economics. Whether computing power doubles every month or every decade will depend on many factors of that particular society: population size, volume of the economy, velocity of money, evolution of financial instruments. The constant speed of discovery might hinge in part on the total available pool of engineers, whether it is 10 thousand versus 10 million. A faster planetary velocity of money may permit a faster doubling period. All these economic factors combine to produce a fixed constant for that world at that phase. If Moore's Law turned out to be a universal fixture in the computational phase of civilization, this fixed constant might even be used as a classification marker. ....
Like the Air Force's 1953 graph of top-speed, the curve is one way the technium speaks to us. Carver Mead, who barnstormed the country waving plots of Moore's Law, believes we need to "listen to the technology." As one curve inevitably flattens out, its momentum is taken up by anther S-curve. If we inspect any enduring curve closely we can see how definitions and metrics shift over time to accommodate new substitute technologies.
Which suggests that if we decide, as a society, to increase or reduce the rate of progress it can be done. We are not at the optimum rate of progress and probably not close to it. how do we improve it - this is not an exhaustive list (I will have to give thought to that) but - cut government regulations, stop making nuclear power or GM effectively illegal; have a culture that respects technological competence; and most of all, a massive X-Prize Foundation funding technological innovation with a substantial part of national wealth as I have previously suggested.
Labels: Government parasitism, Progress, X-Prizes