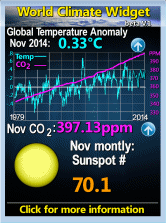 Thursday, February 06, 2014
Big Engineering 60 Widening The Suez Canal
The Suez Canal has always been a choke point in world trade. The earliest link was under the Pharoahs who constructed a link from the mouth of the Nile
There is an existing record from the time of an Egyptian expedition that sailed into the Red Sea and much later returned through the Mediterranean, having circumnavigated Africa. This is added credibility because it describes the noon Sun as moving to the north of the sky as they passed the equator, something they couldn't have expected without experiencing it.
The Victorian canal did indeed cut travel times to India, making it the lynchpin of the Empire.
Since then the size of ships have grown and grown and grown again. Most of the world's oil is transported in tankers with a capacity of about 1 million tons. Container ships, while much smaller are still enormous. This means that many of them have to take the longer route round Africa.
The great advantage this canal has over the Panama version is that it is through flat land, relatively easy to dig and requiring no locks. As such it should be comparatively simple to expand.
I suggest simply increasing the number of dredgers so that, rather than keeping pace with silting they roll back the canal edges and bottoms. A permanent process but not a particularly complex one.
There have been promises over the years to begin a widening process time after time but not much in the way of action. This
says it will start in 1982
and
this that it will be completed in 2010
.
Looking at the map it seems also possible that the canal could be substantially shortened by cutting through surrounding sea/march lands.
Also worth pointing out that Singapore built its economy on being on a massive world trade route, perfectly located to be a transhipment and warehousing dock. One end or other should be even more perfectly located. Possibly at the Red sea end where the seaways are not being used for other purposes.
It has just been announced that the
Chinese are going to finance a new Americas canal through Nicaragua for $40 bn
(£24bn) but that is technically orders of magnitude more complex than what I am proposing.
Perhaps now is the time for an international repurchase of the Suez Canal, with satisfactory extraterritoriality guarantees. The Egyptian government have not run it that well; have other things to concentrate on now; definitely need the money; and should appreciate the jobs such a transhipment port could bring.
Labels: Big Engineering, International politics, Science/technology
Comments:
This was much earlier than Eratosthenes who calculated it.
Checking up I find that Herodotus, who reported it, doubted the truth of the voyage precisely because they said the Sun angle changed so he, at least, didn't believe the Earth to be round then. http://en.wikipedia.org/wiki/Spherical_Earth#Classical_Greece
--------------------
We have indeed. I am avoiding bringing up the propriety of that event - however empires go in cycles and today we have African countries & Afghanistan being run by western "mentors" rather than "colonial rulers". A political entity as powerful as the British Empire of Victoria (ie the US, NATO, China a UN authorised multinational) would be able to maintain extraterritoriality as the more powerful US was over their canal.
Post a Comment
<< Home