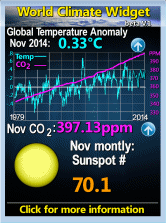 Thursday, January 16, 2014
The Truth About the "Highland Clearances"
This is a
very thoroughly researched post by Mike Haseler on the Highland Clearances. He proves beyond reasonable honest dispute that they are a fabrication. Highland population actually rose throughout the period of "clearance" and only fell after 1851 when the dominant power was central government. I am not specifically blaming central government - they didn't want a clearance, but their "help" driven by subsidy rather than improving transport, had the effect.
It is fairly long and you can usefully skip the Preamble and start with "2 Evidence"
Also he refers to what is a genuinely shameful ignoring of our true heritage:
The real story of Scotland in this period is not that of the oppressed noble savage of the clearances but people like James Watt who invented the steam engine in 1775. But what is it that every museum and book of the period remembers? The oppressed noble savage! And where is that steam engine? It is dumped round the back of Kinneil House beside the roofless cottage where James watt lived covered in graffiti. It is as if Scotland does not want to admit that Scotsmen like James Watt led the world and it was they who were attracting the highlanders away from the uplands – not by whinging about oppression, but by creating a vibrant economy based on great thinkers like Hume and Smith and engineers like Watt. Yet where are we now? After decades of emigration, we are led by whinging politicians whose first act in power is to seek an apology for mythical genocide apparently seeking to blame the economic problems of modern Scotland on the clearances rather than their own inability to understand the ingredients that are necessary to create a vibrant economy utilising the engineering skills that once made Scotland great.
I commented:
"
Labels: conspiracies, History, Scottish politics
Comments:
Judging by the Spouse's ancestry and my own, a fair number of Scots engineers spent the late 18th century onwards engaged in projects in British India and other far-flung corners of the globe.
In today's political climate, having made a major contribution to the infrastructure of Empire could be seen as something of an embarrassment, which may go some way to explaining why this heritage is being largely ignored.
An excellent find, Mr Craig. I was interested to learn a few years ago that the broadly comparable tale of the Parliamentary Enclosures in England was also largely bogus.
Presumably for the same reasons - that improved technology meant fewer people needed for farming. The difference with England & Scotland's central belt being that the inevitable population movement went to towns and cities of which the highlands remained short.
-----------------
Mike Haseler the Scottish Sceptic site is a friend but nonetheless I have no hesitation in recommending his writing, on a range of subjects.
I also co-published these economics notes of his http://a-place-to-stand.blogspot.co.uk/2013/10/an-energy-policy-to-get-out-of-recession.html on the close relation between energy & GDP which I believe is a significant contribution to that discipline too.
Post a Comment
<< Home