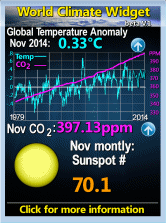 Monday, December 02, 2013
UKIP Scotland & The Herald
The
Herald have a story about UKIP Scotland
which I have no intention of directly commenting on.
The journalistic integrity of the Herald can be determined by their attitude to censorship. The article has a long string of online comments by LabNatConDems but none by UKIPers. For balance I put this post:
Since the Herald absolutely refuses to report UKIP's policies and statements, or even to publish readers letters which disagree with the government paid PR flacks whose letters attacking UKIP are regularly featured, it is hardly surprising the Herald have no clue what is going on.
UKIP supports a referendum on the EU (unlike the SNP who are committed to no independence and no referendum to even let the people decide)
UKIP are opposed to separation.
UKIP are the only party not openly committed to ever rising electricity prices. Indeed we are committed to much lower ones without all the windmillery.
UKIP want to roll back the smoking ban.
UKIP oppose unlimited immigration
UKIP want less nanny statism
UKIP want a growing economy - the rest of the world is growing at an average of 6% a year while the EU is in recession
UKIP want popular referenda as a legal right
UKIP want to end fuel poverty, the only party that do
UKIP want to cut government waste/fraud like the £2,300 million spent on the Forth bridge when every politician knows it could have been done for £300m
UKIP aren't trying to frighten people into obedience by saying they see catastrophic global warming outside the window
UKIP are the only party that don't want the media controlled by the state
UKIP are the only party that haven't lied to the electors.
If anybody likes more than 50% of these they are UKIP supporters because NONE of the other parties support the above.
Unsurpurisingly it has been censored.
I take this as indicative. That under no circumstances will the Herald ever publish anything from anybody in UKIP unless it can twisted or edited, dishonestly, to attack UKIP.
Labels: Media, Scottish politics, UKIP
Comments:
I read what you state, but however STV has of course now published very similar comments, from the mouth of Lord Monckton, himself, in a video recording.
See The Page At The Blog Featuring Lord Monckton, and click the link to watch the video, for yourself. It is clear that whether the Herald might not always be fully explicit, it has very early on been publishing exactly what Lord Monckton was saying.
If anything Lord Monckton himself was more accusatory than the Herald Stories.
Click the Link at "Monckton Explanation" to view the statements from the lips of Lord Monckton Himself.
Post a Comment
<< Home