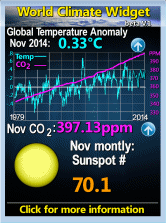 Wednesday, December 18, 2013
How The Quangocracy Get Rich Making Britain Poor
An impressive article in the always credible Register
. This just would not get published by our dead tree press or state controlled broadcasters. Indeed hasn't been.
It is about NESTA, whose
X-Prize subgroup I previously and wrongly praised
as at least having potential, though I decried that both their prizes were for bicycling nonsense.
It is about how a Brit who approached them for financial support to develop a touch computer screen back in the 1990s, was given endless runaround, had information made public, saw NESTA blatantly lying about giving him £100K support and thus eventually was bypassed by competitors. Some excerpts:
Nesta began life in 1998 with a £250m endowment, using the interest on the sum to fund its activities. Its first chairman was Labour supporter and donor
Lord Puttnam of Queensgate
.
He was succeeded by top adman Sir Chris Powell, who, as the son of Air Vice-Marshal John Frederick Powell, belongs to one of the most powerful and influential families in British public life. Sir Chris's elder brother Charles, now Baron Powell of Bayswater, was an ambassador and private secretary to Prime Minister Margaret Thatcher. His younger brother Jonathan became Blair's Chief of Staff in Downing Street, a title created by the incoming premier, granting Jonathan unprecedented power over civil servants. Meanwhile, Sir Chris headed the advertising agency BMP,
which was used by Labour from 1972 to 1997
......
"When I first approached Nesta I was told that I would receive a funding decision within 6 weeks," he says. "However, it took Nesta a year to just write the contract. To put that in perspective, it took Apple only 2 years to conceive, develop and commercialise the entire iPhone."
'No one at Nesta has a science or engineering background'
It would be many months before the organisation's bureaucracy finished processing his paperwork. Fentem said he had been troubled to learn, that spring, from a manager at the quango that that "no one at Nesta has a science or engineering background", in the manager's own words.
"When he saw the look of horror and disbelief on my face he quickly said, 'But we're trying to remedy that'," Fentem recalled.
Send in the Clowns
Was Nesta truly committed? The sum [£20 K]seemed paltry compared to some other grants the outfit was dishing out.
In 2003 the press reported that Angela de Castro, a
Brazilian-born clown
, had
won £39,200 for a study
to "evolve her clowning expertise and look deeply into what clowning has to offer contemporary society", according to Nesta. That cash also covered travel expenses so the performer could learn from "master clowns" around the world.
Requests for jaunts were favourably received. Later it would emerge that Nesta spent over £1m on "
dream time fellowships
", which encouraged artists to take a year off to "explore". .....
Nesta's apparent frivolity didn't stop there. The Lottery Act that had created the outfit urged it to protect an individual's intellectual property (IP). Yet, astonishingly, even before Nesta had signed a contract with Fentem, we're told it published the details about his work on its website, alerting competitors.......
In an internal review conducted in December 2004 which
The Register
has seen, Nesta itself conceded that "milestone" requirements [
were
] not set out sufficiently clearly in the contract to provide certainty on when they have been met." It continued: "Milestone renegotiation issues can only be resolved through discussion between awardee and programme staff...to identify a way forward."
But Nesta and Fentem could not reach an agreement. He told us: "They wouldn't acknowledge that they'd wasted such an enormous amount of my time."
To add insult to injury, Nesta continued to claim publicly it had invested £100,000 in his multi-touch screen tech........
(my suspicion is that they had, but £80 K of it was shuffling the paper at their end - Neil)
He subsequently tried to get an investigation, contacting the "independent" ombudswoman Helen Abrahams over the fact that NESTA had tried to get him in bed with a potential investor who was employing NESTA personnel and who they knew to be about to go bankrupt, as it did leaving him stuck
each request to investigate Nesta was turned down by Abraham. Her office cited a clause in the 1967 Parliamentary Commissioner Act which allowed it to "exercise its discretion" not to investigate contracts. The parts of the complaint which did fall under its remit, it declared, were so "entwined" with the contracts that its hands were tied. ....
A former council official, ombudsman Abraham had launched a project called "Ombudsman's Principles" which took two years to define what an Ombudsman should do. Proudly enshrined in the 2007 publication "Principles of Good Administration", these included "Getting it right", "Being customer focused", "Being open and accountable", "Acting fairly and proportionately", "Putting things right" and "Seeking continuous improvement".
Later dubbed "the Quango Queen", Abraham retired with a £1.45m pension pot in December 2011, claiming £9,100 on hotel expenses in her final nine months in the job. Her career had included spells at the quangos Housing Corporation, the Benefits Agency and the National Association Of Citizens Advice Bureaux and the Committee On Standards In Public Life. She also acted as the Health Service Ombudsman for a full nine years, until just two years ago, in 2011.....
Today, the iPad is capable of manipulating images and driving virtual instruments – and this was all work Fentem was perfecting in 1999, work that had to be "relearned" by Apple after acquiring Fingerworks. Acquiring Fentem's potentially superior British technology could have allowed Apple to bring products to market faster.
But thanks to the bungling British quangocracy, Apple never even saw his work.
In fact, in a bizarre twist, Nesta actually contacted Fentem asking for royalties statements, gross receipts and updates on his trading status the following year in a letter seen by
The Register
.
In its first five years handling a £250m endowment,
NESTA saw a return of just £228 in royalties ("Puttnam fund hit by row on 'follies waste'" - Sunday Times - behind paywall)
.
"A few years ago," Fentem recalls, "I was interviewed about my work by the British Council - the article was for a magazine distributed by their 'creative embassies' around the world. After the usual questions about my influences etc, they asked me what my message would be to young people thinking about coming to work or study in the UK."
"I said, 'Don't'. 'Don't what?' asked the woman from the British Council...'Don't come. Don't come to the UK....that would be my message'."
############################################
I commented:
I have long campaigned for a well funded X-Prize Foundation run by successful engineers, scientists, accountants and venture capitalists not politicians and civil servants.
To be fair such an organisation would not have directly funded this project in advance but if they had known that by achieving a target, short of commercial viability, the winning company would have won anything from hundreds of thousands to millions, real venture capitalists would have showered him with immediate offers of financial support.
---------------------------------
If you take Pournelle's dictum that "the purpose of government programmes is to pay government employees and their friends, the nominal purpose is, at best, secondary, all of this makes sense.
A quango of well connected parasities is set up to hand over money to luvvies but to keep a little public credibility and to empire build it then extends its remit to cover scientific stuff. But since the purpose was never to promote any technology but merely provide gainful employment for their own, they never actually hired anybody who knew anything about technology. Then as a nice little earner they tried to get him in bed with a "friendly" investor who they knew was going bankrupt but was paying them. Rather than, for example, brokering a deal with Apple, who weren't paying any of them.
PS I also suspect that NESTA weren't actually lying about having spent £100,000 on this. Just that £20,000 went to Fentem to invent the thing and £80,000 to "government employees and their friends" to watch as he did so and to shuffle papers and, ever so slowly, draw up contracts.
PPS His last words remind me of a friend, who knew, who said "Britain's Space Agency must be the worst space agency in the world, they charge you £6,000 to fill in a form".
Labels: Government parasitism, Science/technology, X-Prizes