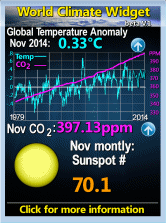 Wednesday, October 02, 2013
BBC Scotland Newsnight - Arts and Independence
"The BBC is the largest state owned broadcaster in the world with a budget of nearly £4 billion, whereas a Scottish station would get just over .... £300 million"
I was in the audience in this debate last night. I assume they selected me because I am a bookseller and that makes me artistic. It could be simply that they liked my question. Or being cynical it could be that since I listed my party as UKIP, it allows them to put the token UKIP audience member into a relatively non-party programme.
This links to the video up for 6 days
http://www.bbc.co.uk/iplayer/episode/b03c8ry1/Newsnight_Scotland_30_09_2013/
I got to put a question on whether state subsidy of the arts produces great art (20 minutes in and I was obviously nervous). Of course nobody can point to it doing so, at least since the Renaissance, so they settled on it trains people who can then go on to do it - to which there may
actually be some truth. I added to the question by mentioning Grand Theft Auto and Kick Ass as the real, unsubsidised current artistic contribution & got an intentional laugh by saying while both set in America, they reflect the Scottish culture of sardonic humour and violence.
I didn't wear my UKIP badge because others weren't which may have been cowardice. it is possible the BBC chose me for this non-party event just to tick the box.
For an audience of artistic types it was surprising how few wanted to speak.
I got another in about independence inevitably meaning separate TV stations and that with £300+ million instead of the BBC's £4 billion it would be a bit amateur. I'm afraid I copped out of openly saying the BBC censor.
However it wouldn't have made a difference. When broadcast the first part of what I said, which I quoted at the start, got censored. You can see it quite clearly - that the first half of my sentence has been deleted (about 35 mins in) . Presumably the BBC didn't want it mentioned either that they are the world's biggest state owned broadcaster or that they get nearly £4 billion of taxpayer's money to play with.
They also edited out somebody at the very beginning saying "do you mean me" when his preset question from the audience was called out but that was sensible and non-political editing.
On a previous occasion, when Joyce MacMillan, on another BBC TV "debate" said that what we need in Scotland is a "debate" on how much we want the state to spend, but that "debate" shouldn't be allowed to include any libertarians I expressed a negative opinion of her. That has not changed. Clearly her reappearance, while no UKIP member has ever been allowed on such a TV "debate" shows the BBC entirely agree with her concept of "debate".
The other Yes female is from the National Collective of Activists, a name which says all you need to know.
Labels: BBC, Media, Scottish politics
Comments:
National Collective of Activists? Even the briefest of google searches show that National Collective is 'artists and creatives for Scottish Independence'. Can you point to 'National Collective of Activists' on their site?
Post a Comment
<< Home