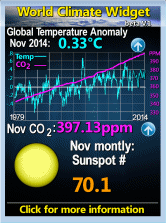 Tuesday, September 17, 2013
"Science" As Gets Done In Academe
This, from a PhD who decided to get out because academic research shortly before finishing his PhD, has been going round the net
(H/T Jerry Pournelle). I have edited a fairly long article.
The comments are overwhelmingly in agreement that this is how academic science is done.
More directly confirmatory, my wife did study for a PhD in anthropology and quit with similar disillusion at the behaviour of alleged scientists and the level of ineptitude to be found among those in charge. Actually to be fair to other sciences her stories of anthropology "researchers" average somewhat below what is mentioned here.
As a libertarian I would suggest that this is largely because, with government funding "research" and actively dictating what results are acceptable, "research" is bound to produce results which don't have real world relevance; where grants are obtained by who you know rather than what; & where backstabbing, bitchiness and mobbing are inevitable.
Such bitchiness and feuding are caused by there being no real, testable science going on.
Note, for example, how grants have been made available by government to those who slip into their proposal, a reference to how it would help "research" climate change even (for example with papers about medieval stained glass) how any finding could prove or disprove the CAGW hypothesis is not obvious. However the psychological effect of thousands of papers nominally supporting the fraud, even when they actually say nothing, will persuade many who never read them.
#####################################################
(1) Academia: It's Not Science, It's Business

I'm going to start with the supposition that the goal of "science" is to search for truth, to improve our understanding of the universe around us, and to somehow use this understanding to move the world towards a better tomorrow.....I'm also going to suppose that in order to find truth, the basic prerequisite is that you, as a researcher, have to be brutally honest – first and foremost, with yourself and about the quality of your own work. Here one immediately encounters a contradiction, as such honesty appears to have a very minor role in many people's agendas. Very quickly after your initiation in the academic world, you learn that being "too honest" about your work is a bad thing and that stating your research's shortcomings "too openly" is a big faux pas. Instead, you are taught to "sell" your work, to worry about your "image", and to be strategic in your vocabulary and where you use it. Preference is given to good presentation over good content – a priority that, though understandable at times, has now gone overboard.....

(2) Academia: Work Hard, Young Padawan, So That One Day You Too May Manage!

.... the majority of the world's academic research is actually being done by people like me, who don't even have a PhD degree. Many advisors, whom you would expect to truly be pushing science forward with their decades of experience, do surprisingly little and only appear to manage the PhD students, who slave away on papers that their advisors then put their names on as a sort of "fee" for having taken the time to read the document (sometimes, in particularly desperate cases, they may even try to steal first authorship). Rarely do I hear of advisors who actually go through their students' work in full rigor and detail, with many apparently having adopted the "if it looks fine, we can submit it for publication" approach .... – the PhD student is often left wondering if they are only doing science now so that they may themselves manage later....




(3) Academia: The Backwards Mentality

....many PhD students don't truly get to choose their research topic, they are forced to adopt what their advisors do and to do "something original" on it that could one day be turned into a thesis....This seems to leave the student with a nasty ultimatum. Clearly, simply telling the advisor that the research is not promising/original does not work – the advisor has already invested too much of his time, reputation, and career into the topic and will not be convinced by someone half his age that he's made a mistake. If the student insists, he/she will be labeled as "stubborn" and, if the insisting is too strong, may not be able to obtain the PhD. The alternative, however unpleasant, is to lie to yourself and to find arguments that you're morally comfortable with that somehow convince you that what you're doing has important scientific value. For those for whom obtaining a PhD is a *must* (usually for financial reasons), the choice, however tragic, is obvious.....this habit can easily carry over into one's postgraduate studies, until the student themselves becomes like the professor, with the backwards mentality of "it is important because I've spent too many years working on it".
(4) Academia: Where Originality Will Hurt You


The good, healthy mentality would naturally be to work on research that we believe is important. Unfortunately, most such research is challenging and difficult to publish, and the current publish-or-perish system makes it difficult to put bread on the table while working on problems that require at least ten years of labor before you can report even the most preliminary results. Worse yet, the results may not be understood, which, in some cases, is tantamount to them being rejected by the academic community. I acknowledge that this is difficult, and ultimately cannot criticize the people who choose not to pursue such "risky" problems.....the majority of us are avoiding the real issues and pursuing minor, easy problems that we know can be solved and published. The result is a gigantic literature full of marginal/repetitive contributions. This, however, is not necessarily a bad thing if it's a good CV that you're after.

(5) Academia: The Black Hole of Bandwagon Research

Indeed, writing lots of papers of questionable value about a given popular topic seems to be a very good way to advance your academic career these days. The advantages are clear: there is no need to convince anyone that the topic is pertinent and you are very likely to be cited more since more people are likely to work on similar things. This will, in turn, raise your impact factor and will help to establish you as a credible researcher, regardless of whether your work is actually good/important or not. It also establishes a sort of stable network, where you pat other (equally opportunistic) researchers on the back while they pat away at yours.
Unfortunately, not only does this lead to quantity over quality, but many researchers, having grown dependent on the bandwagon, then need to find ways to keep it alive even when the field begins to stagnate....


(6) Academia: Statistics Galore!


"Professors with papers are like children," a professor once told me. And, indeed, there seems to exist an unhealthy obsession among academics regarding their numbers of citations, impact factors, and numbers of publications. This leads to all sorts of nonsense, such as academics making "strategic citations", writing "anonymous" peer reviews where they encourage the authors of the reviewed paper to cite their work, and gently trying to tell their colleagues about their recent work at conferences or other networking events or sometimes even trying to slip each other their papers with a "I'll-read-yours-if-you-read-mine" wink and nod.....


(7) Academia: The Violent Land of Giant Egos


.... peer reviews, where these people abuse their anonymity to tell you, in no ambiguous terms, that you are an idiot and that your work isn't worth a pile of dung. Occasionally, some have the gall to do the same during conferences, though I've yet to witness this latter manifestation personally.
More than once I've heard leading researchers in different fields refer to other methods with such beautiful descriptions as "garbage" or "trash", sometimes even extending these qualifiers to pioneering methods whose only crime is that they are several decades old and which, as scientists, we ought to respect as a man respects his elders. Sometimes, these people will take a break from saying bad things about people in their own fields and turn their attention to other domains – engineering academics, for example, will sometimes make fun of the research done in the humanities, ridiculing it as ludicrous and inconsequential, as if what they did was more important. (my perhaps biased view is with the engineers here) ed


(8) Academia: The Greatest Trick It Ever Pulled was Convincing the World That It was Necessary


Perhaps the most crucial, piercing question that the people in academia should ask themselves is this: "Are we really needed?" Year after year, the system takes in tons of money via all sorts of grants. Much of this money then goes to pay underpaid and underappreciated PhD students who, with or without the help of their advisors, produce some results. In many cases, these results are incomprehensible to all except a small circle, which makes their value difficult to evaluate in any sort of objective manner. In some rare cases, the incomprehensibility is actually justified....
Labels: conspiracies, Errata, Science/technology