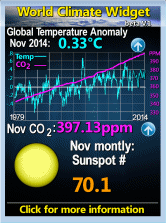 Monday, March 04, 2013
UKIP In Scotland - Brian Monteith Article & More
I recommend
Brian Monteith's article on UKIP in Scotland in the Scotsman today
.
There is also the evidence through polling in Scotland that Ukip is challenging, and occasionally beating, the Liberal Democrats in vote share. As in England with by-election performances, this should not be laughed off as some here today, gone tomorrow apparition.
Last Thursday, just as the Eastleigh by-election was reverberating across British politics, a small council by-election went unnoticed in Coatbridge. Sure, Labour romped home with 2,145 votes and the SNP had 452 – but the Ukip candidate Billy Mitchell defeated the well known Liberal Democrat John Love with 34 votes to 19, coming fourth behind the Tory, Ashley Baird on 71. Replicate that running order across Scotland in 2016 and Ukip can be optimistic it will get a handful of Holyrood list seats
This result is in line with polls which show us ahead of the Pseudos, far ahead of the greens, but still behind the Tories. He doesn't mention the result, a couple of weeks previously, in Rutherglen where UKIP came within 17 votes of the Tories, though the Pseudo-Liberals, long entrenched there, did well. In neither place did the Greens even stand. Continuing
There is also another known unknown yet to be decided – how will the broadcasters treat Ukip in the next general election and the following Holyrood election – will Nigel Farage or some such Ukip personality be given an equal platform? Surely if they stand enough candidates and have the polling evidence of popularity (and elected members in the European Parliament) they cannot be denied a place?
This has gone largely unreported by our media but, after Eastleigh, it would indeed be not only censorship but obvious censorship for UKIP not to get the entry to debates that the Pseudos did last time. I think we can be confident that Farage would do better in debate than any of the official three.
Of course, in the UK we still see the BBC largely interviewing the Labour, Conservative, LibDem & Greens more often than UKIP (also more supportively) despite the greens (1/2%) being minnows compared to UKIP (15%).
In Scotland it is even worse with the Green leader being an almost permanent fixture on BBC Scotland and the UKIP leader NEVER allowed to speak. During the last Scottish election STV told Lord Monckton that they had sent a camera crew to UKIP's launch, and aired a few seconds of film and that whatever happened they simply would not allow us to speak again. The BBC censorship was, of course, even more total.
That is
far heavier censorship than you will get in Russia,
Not an ethical problem for our state broadcasters but they have the hopefully insoluble one of doing it without being so obvious as to be counterproductive.
In that regard - a friend recently attended a BBC Trust focus group on their news coverage and reports that a clear majority of those present, despite being led by corporation "facilitators", were of the opinion that BBC news is dumbed down propaganda, obviously slanted.
Scotland on Sunday also had this piece about the reaction of the officially approved parties in Scotland.
A veteran Scottish Labour staffer admits: "We all do the focus groups and a striking thing is how perception of UKIP and the issues it focuses on are not necessarily seen as extreme or particularly right wing by people across the board.
"Mainstream political parties can't ­ignore that. Voters aren't all party members and that means they'll happily float around and sometimes people form views on different issues that can seem bizarre, side by side. When we talk about immigration in focus groups, people have strong views. They're our voters, and SNP voters and they think we should have been ­better on these issues down the years."
A Lib Dem source agrees: "Life would be easier if they didn't, but a lot of people can be all signed up to the social justice that we talk about and still agree with UKIP on immigration. That's voters for you."....
The source accepts UKIP could pick off disaffected Tories in Scotland. "It's been tough for us trying to modernise. The whole thing with us just now is we have modernisers and traditionalists pulling against each other.
"We can't win without them united and it doesn't help if our traditionalists start seeing UKIP as a legitimate alternative. We need to be careful that we don't leave traditionalists behind when UKIP are sniffing about them."....
I think the idea of the Scottish Tories winning anything is risible but, because Scotland has a PR electoral system both parties can survive here with decent representation. The normal "you can't vote for who you really want or the other side will get in" argument, beloved by the big parties because it raises high barriers to entry to anybody else, doesn't apply under a PR system.
Scott-Hayward echoes Farage's insistence that UKIP is now a major political force: "Eastleigh does mean we are no longer seen as a fringe party. Results like this show that it's acceptable to vote UKIP, that we can challenge for seats. That's not just a protest vote, it's a vote coming from across the spectrum. We have two or three new members joining in Scotland every day, just now. That's another thousand in a year."
Labels: Media, Scottish politics, ThinkScotland, UKIP