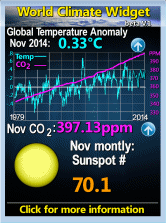 Wednesday, March 27, 2013
The Lights Going Out In Scotland
On Friday night Britain was struck by a wave of catastrophic global warming in the form of cold and snow. In Scotland there were 3 areas where there were extensive blackouts as snow brought down power lines. Wigtonshire, the island of Arran and beyond that, the peninsula of Kintyre.
Around 3,500 homes on Kintyre and 1,500 on Arran are still waiting to be reconnected.
A further 300 homes remain without electricity in Dumfries and Galloway.
Engineers' efforts to restore supplies have been hampered by a weekend of snow, blizzards and heavy winds.
Residents in parts of Arran fear they will remain off the national grid until Friday as areas of Scotland continue to be hit by severe weather. In some areas there were 15ft snow drifts.
Heavy snow and ice brought down power lines in Kintyre on Friday which blacked out a huge area over the weekend. At the peak of the problems around 18,000 homes were without power.
As the BBC said a couple of days ago. In fact they seem to be slightly ahead of schedule and only 450 homes remain unconnected, all on Arran or Kintyre.
What is noticeable is that the area to which it is possible to easily drive, Wigtonshire, got put back online quickly and the bit that is isolated by being an island or 200 miles away, by a round a bout route. Not surprising but worth reporting.
Which reminds me that
I first proposed the Scottish Tunnel Project, which would have meant dual carriageway connectionn to Kintyre via tunnels and further tunnel connection to Arran, - back in 2006.
Not one single MSP even replied to the proposal.
Then in 2011 the Scotsman published my article on the subject
and only a handful even answered.
Arran and Kintyre could and should now be a short drive from central Scotland. Repaires could anfd should be able to drive there very quickly to make repairs.
But nobody anywhere in the Scottish government has ever shown the remotest interest in doing anything at all - not even enough interest to suggest that there are any reasons why it is not as easy as it has been for the Norwegian tunnel programme.
And if that is not a condemnation of the total uselessness of the Holyrood numptocracy and their constant demands that they could run Scotland competently if only they were given a few more powers, I'm not sure what would be.
A total of 973,000 people died due to winter weather from 1982/83 to 2011/12, Office of National Statistics data for England and Wales shows.
Pensioner organisations warned the current colder-than-average winter will kill more than 26,000 people by the end of March – as Britain's winter death toll reaches a million in just 30 years.
Expect that to be greater this year, both because of this and because of the ever and unnecessarily rising cost of power..
Labels: Cheap Energy, Scottish politics, Tunnels
Comments:
Bee Gees -
(and the lights all went out in) Massachusetts
http://www.youtube.com/watch_popup?v=4XWYefe9EzI
I am looking for my memories through the stories, the narrative of people. I feel it is difficult but I will try.
povaup
Post a Comment
<< Home