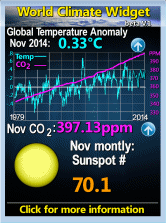 Wednesday, March 20, 2013
If China Is The Future Should We Be The Same?
This, from Next Big Future, scares me:
At BGI Shenzhen, scientists have collected DNA samples from 2,000 of the world's smartest people and are sequencing their entire genomes in an attempt to identify the alleles which determine human intelligence. Apparently they're not far from finding them, and when they do, embryo screening will allow parents to pick their brightest zygote and potentially bump up every generation's intelligence by five to 15 IQ points.
In the 90s, China started to do widespread prenatal testing for birth defects with ultrasound, and more recently, they've spent a lot of money researching human genetics to figure out which genes make people smarter.
When does Geoffrey think the embryo analysis might be implemented on a large scale?
Actual use of the technology to do embryo screening might take five to ten years, but it could be just a few years. It depends on how motivated they are.
Labels: International politics, Science/technology