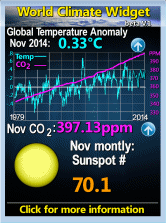 Wednesday, February 06, 2013
How Will the Lights Be Kept On?
This is a list of the large power stations in Scotland (1 gigawatt or over) arranged by closure dates.
Cockenzie, coal, 1,2 GW, opened 1967,
The existing coal fired power station must close by 31 December 2015 due to the Large Combustion Plant Directive (LCPD). This is an EU directive
Longannet, coal, 2.4 GW, opened 1972,
The station is expected to continue operating until approximately 2020-2025, because of the technical advancements in place at the station. These include the station's low NOx burners, its NOx reburn system
Hunterston B, nuclear, 1.288 GW, opened 1976,
Hunterston B was originally planned to operate until 2011. In 2007 planned operation was extended by 5 years to 2016. In December 2012 EDF said it could (technically and economically) operate until 2023.
Torness, nuclear, 1.344 GW, opened 1988
It is expected to operate until 2023
Peterhead, gas, was 1550, opened 1980,
UK Peterhead power plant Unit 2 likely to close
* 660 megawatt Peterhead Unit Two likely to close
* Peterhead transmission capacity down to 1,180 megawatts
- undated but clearly current. Peterhead has also not got the Westminster £1bn subsidy for carbon capture that Holyrood wanted and was
listed by Jim McDonald as one due to close before 2030.
We are building no new large capacity generators.
Windmills simply cannot provide baseload because they are intermittent, even the "renewabilists" accept this..
So how will the lights be kept on
Labels: eco-fascism, nuclear, Scottish politics
Comments:
It is worth mentioning concerning the EU directive that they issued directives on the size of poultry cages and sow farrowing ( maternity units )crates to be complied with by all member states by January 1st 2012 for the poultry and January 1st 2013 for the pigs. At these times many of the EU countries had not complied, and it remains to be seen what penalty, if any the EU will be able to apply and enforce
Why do you think they want smart meters--so they can turn the popwer down at peak times to cope with the failure of renewables. You will have to do your washing when you can--middle of the night maybe. Do your bit readers--don't accept smart meters.
Post a Comment
<< Home