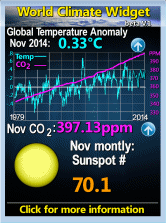 Wednesday, November 28, 2012
No Wonder we Are in Recession
Scotland is a European table-topper for
cutting harmful greenhouse gas emissions, official figures have shown.
The country has a stronger record in fighting climate change than all original EU-15 countries over the past two decades – but ranks behind more recent EU members such as Bulgaria, Estonia and Lithuania.
Environment minister Paul Wheelhouse will urge world leaders to commit to "meaningful proposals" to tackle climate change as he attends the UN Conference of the Parties in Doha with heads of state and ministers from 200 countries.
Emissions in Scotland fell by 22.8 per cent in the two decades from 1990 to 2010, the largest fall among the EU-15, according to the European Environment Agency greenhouse gas data viewer. The average fall across the newer EU states was just 14.3 per cent.
This, if course, is reported entirely as if it were good news.
Despite
Global grain production is expected to reach a record high of 2.4 billion tons in 2012, an increase of 1 percent from 2011 levels
Best estimates suggest that the increased CO2, the only indisputable thing that has happened, has increased plant growth by 25%.