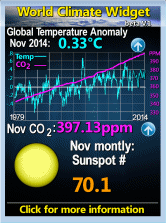 Friday, September 14, 2012
Serendipity
At RenewableUK 2012 you will share ideas, network, and do business with leading companies in Renewable Energy. It's a great opportunity to extend your business and keep up-to-date with developments in wind, wave and tidal energy.




Exhibition bookings

Nearly 300 companies active in the UK wind, wave and tidal energy sector will be on display at the exhibition at RenewableUK's flagship event. Exhibitors include manufacturers, developers, contractors, consultants, suppliers/service companies, electricity generators/utilities, financiers, insurance companies, research institutes, engineers, recruitment consultants and many more.
5,000 warming alarmists, all feeding or intending to feed at the public trough at Scottish Renewables' 3 day knees up at Glasgow's SECC starting, by complete coincidence, on 30th November, the same day UKIP have our public debate:
"This meeting believes there is no evidence of catastrophic warming remotely as catastrophic as the regulations, taxes and other costs imposed to ameliorate it".

On the upper floor of Yates. 134-136 West George Street

Tuesday 30th October 7 00 for a 7.30 start.
Now lets see how many of these 5,000 "respectable" business people, making money from an "industry" that gets far more from government subsidy than it does from making electricity, will put themselves on the line to defend their fraud.
Lets see if, when the BBC invite them into interviews, with all the easy obsequious questions that that corrupt propaganda organisation reserves for favoured government parasites, they can wholly censor any mention of us dissidents.
I wonder how much the conference itself is costing overall. I don't see any way it could come out at under £1,000 a head for an ordinary conference & knowing how government projects cost an average of 8 times what they could, I would assume at least £10,000.
Which makes £50 million!
Labels: eco-fascism, global warming, Government parasitism