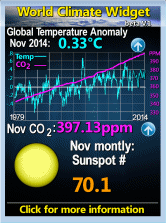 Tuesday, July 31, 2012
I see that there is a proposal for a new Tay bridge to ease congestion.

Your readers may be interested in the fact that the Norwegians have built over 700 km of road tunnels in recent years at a cost of under about £4m million per km. For example a Forth tunnel was costed at around £30 million whereas the bridge chosen is promised at £2,600 million.
Indeed a Tay Tunnel was part of the Scottish Tunnel Project - a series of Norwegian style tunnels across the country giving road access to most of the major islands & Kintyre as well as tunnels at North Berwick and the Tay estuary.
This has been published in a major Scottish newspaper and while no decision has been made by the Holyrood parties has been adopted as the policy of UKIP in Scotland.
Tunnelling technology has progressed by leaps and bounds in recent decades and nobody, either in Holyrood or elsewhere has suggested any show stoppers or disputes that the transport gains it would give the whole country would not be likely to produce substantial economic growth.

Hopefully this will persuade the main parties after they have given it sufficient consideration.
Ref
http://a-place-to-stand.blogspot.co.uk/2011/09/holyrood-must-see-light-on-tunnels.html
This letter is in today's Courier
. It was in response to reporting of a Perth local business calling for a new Tay bridge at Perth to reduce congestion. I actually heard about that thru a BBC Radio Scotland interview with the businessman who gave a good impression of how you don't have to have a coherent idea to get BBC coverage. BBC have never mentioned the tunnel project.
The censorship of the highlighted passage is blatant. I don't think it is because of the mention of a competing newspaper (Scotsman) since I had not named it. So it must be UKIP having a positive Scotland specific policy that is being censored.
Labels: letters, Tunnels, UKIP