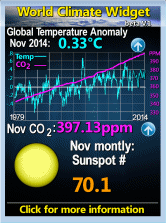 Sunday, July 08, 2012
Recent Reading
Compared to the average
three year life span of a common rat, the 10 to 30 year life of the naked mole rat, a subterranean rodent native to East Africa, is impressive. And compared to the human body, the body of this rodent shows little decline due to aging, maintaining high activity, bone health, reproductive capacity, and cognitive ability throughout its lifetime. Now a collaborative of researchers in Israel and the United States is working to uncover the secret to the small mammal's long — and active — lifespan.
Researchers are working to determine whether the naked mole rat's unusually high levels of NRG-1, a neuroprotecting protein, is behind the naked mole rat's three-decade life span. Because rodents have an 85 percent genetic similarity to humans, it may hold the key to a longer and healthier life for us as well.
NRG-1
is a minor compound in humans too, with little clearly identified purpose.
###########################
John Brignall of Numberwatch gives as good as explanation of the Euro crisis as I have seen.
The Euro is not suffering a series of crises. From the moment of its launch in 1999, it has been haunted by a steady divergence of the economies that subscribe to it. The successive crises occur in the fields of politics and the markets, human activities controlled by emotion rather than logic. It was predictable and widely predicted that the concept of One Size Fits All (OSFA) would prove to be fatally flawed. As the divergence progressed it was amplified by positive feedback mechanisms: for example, as some economies thrived because they had the advantage of an undervalued currency (much as China has benefited), so others found that they were handicapped by an overvalued currency, though it was the same currency. Thus resources were gradually diverted from the weak to the strong and on the graph of economic health the individual national lines fanned out wider and wider. Borrowing is easier with an overvalued currency, so the tendency to take on debt as a means of "keeping up with the Joneses" was irresistible to naïve politicians and individuals, piling feedback upon feedback. The continual stream of diktats, of varying degrees of irrationality, pouring out of the Brussels Kremlin, exacerbated the deterioration, while political straitjackets, such as the Common Agricultural Policy, handicapped the weak more than they did the strong.
####################################
Good article in American Thinker of the radiation Linear No Threshold fraud.
###################################
See the cars and people, or any other sign of life? No? This is one of
a number of pictures from China of whole cities that have been built by speculative builders and have no actual inhabitants
. With the Broad group now also able to build better, higher and cheaper it looks like China may have a massive housing bubble.
HT Chaos Manor
##########################
Joseph Friedlander's article on the amount of radiation released by atom bomb tests.
1.87% of all warheads ever built were detonated. I don't believe this statistic has ever been written up anywhere, an Next Big Future original.
This is more detonations than a full scale Orion
(atomic launch of 10,000 tons to orbit or better)
flight just to lend perspective, and of far higher yield on average. So we paid the price in fallout and instead of a solar system wide empire, we just got strutting politicians and only by a miracle avoided a nuclear war.
###############################==
It was, in the words of U.N. special envoy Kofi Annan, the "tipping point" in the Syria conflict: a savage massacre of over 90 people, predominantly women and children, for which the Syrian regime of Bashar al-Assad was immediately blamed by virtually the entirety of the Western media.
Within days of the first reports of the Houla massacre, the U.S., France, Great Britain, Germany, and several other Western countries announced that they were expelling Syria's ambassadors in protest.
But according to a new report in Germany's leading daily, the Frankfurter Allgemeine Zeitung (FAZ), the Houla massacre was in fact committed by anti-Assad Sunni militants, and the bulk of the victims were member of the Alawi and Shia minorities, which have been largely supportive of Assad.
While this massacre got extensive coverage on our state propaganda broadcaster (infinitely more than the wholly censored Fragodan massacre of at least 210 unarmed civilians carried out by our police) the important question has to be who carried it our. If the victims were Assad's allies then obviously the perpetarors were ours.
Clearly nobody at the BBC would have difficulty denouncing the Jews for killing Germans at Auschwitz if the party line required it.
####################################
Toni Mcleod had here child taken from her because the "Social Work" Fascists decided that in her household it was likely to be exposed to political ideas Fascists don't approve of and possibly grow to not be fully loyal to the state.
Spiked has a longer article.
what I find most dangerous is that either
almost our entire media
think that government siezing children from birth purely to prevent them ever having political thoughts the GFascists don't like is a matter so unimportant as not to be worth reporting or
they almost all accept it is so important it has to be censored.
################################
Scientific censorship to promote the clearly fraudulent scare that pollition from vehicles kills..
Dr. James Enstrom had been terminated from his research position in UCLA's Department of Environmental Health Sciences following a secret faculty vote. After Enstrom's 34 years of service to the university, what could have led the faculty to such a radical decision?
...his research did not align with the "academic mission" of UCLA's School of Public Health. The University's statement is in reference to a peer-reviewed study led by Dr. Enstrom — one that challenged previous research by some of his colleagues who claimed that fine diesel particulate matter was associated with an increase in mortality.
The results that Enstrom challenged were used by the California Air Resources Board (CARB), part of the California Environmental Protection Agency, to justify new regulations ...
as his own research demonstrated, there was no association between diesel fuel emissions and mortality.
Furthermore, Dr. Enstrom uncovered the truth about the lead author of the CARB Report — that instead of having earned a doctorate in statistics from the University of California, Hien T. Tran had misrepresented his credentials. He actually obtained a Ph.D. by paying $1,000 to a diploma mill called "Thornhill University."
.....while UCLA took harsh measures against Dr. Enstrom, the CARB "scientist" who faked his academic credentials was issued nothing more than a slap on the wrist: He was temporarily suspended for misconduct.
"If academic freedom means anything, it should permit a professor to challenge bad science and expose scientific misconduct," points out David French, senior counsel of the American Center for Law and Justice, which is filing the suit on Dr. Enstrom's behalf. "Yet UCLA appears more committed to a political agenda than to free and open inquiry."
###############################
Via Jo Nova - The funding of the Royal Society. No wonder they push governments "hobgoblin" lies..
#############################
From The Inquirer
Minister for Universities and Science David Willetts - "The UK space industry is worth an estimated £7.5 billion and is an important driver for economic growth," he said. "This is why we've earmarked £10 million in the Budget to start a national space technology programme and committed to reducing the regulatory burden on industry."
However, he was looser of lip in an interview with the Daily Mail, where he explained that
Scotland is already earmarked as the launch site for any space holidays
, and that Richard Branson's Virgin Galactic is the preferred
carrier
of choice.
"It would be great to see vehicles being launched from the UK again - to see Virgin Galactic launched from Lossiemouth, for example," said Willetts
Labels: links, Rise of modern fascism, space