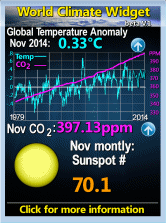 Thursday, July 12, 2012
Did Texas Gov. Rick Perry snatch a growing company from its home in Kern County?
Or does California make it easy for companies to say adios?
A commercial aerospace firm based in eastern Kern County announced Monday that it is expanding its operations to Texas, a move characterizied by some observers as an avoidable economic loss to Kern County and the state as a whole.
XCOR Aerospace, a manufacturer of reusable rocket engines and the developer of the Lynx, a suborbital space plane designed to carry two persons or scientific experiments to the edge of space, announced the move Monday at a press conference in Midland, Texas, the site of its new research and development center.
The center will be created over the next 18 months in an existing hangar on the flightline at Midland International Airport. The company, which expects to grow from about 30 employees to more than 100 over the next five years, has centered its operations at Mojave Air and Space Port for more than a decade.
Despite the move, some operations will remain in Mojave, including commercial launches of the Lynx once flight testing is completed, said XCOR Chief Executive Jeff Greason, who was in Texas for the announcement.
"I personally will be one of those moving to Midland," Greason said. "I take no pleasure in leaving Mojave. I love Mojave. But I had to do what's best for the company."
Indeed, Greason has described the growing space port in eastern Kern as "the Silicon Valley of the private space industry" and the premier location for civilian flight research and testing in the United States.
But California's less favorable tax and regulatory environment -- and its inability to pass timely liability protection for companies planning to invest in commercial space tourism -- made it easier to make the move, he said.
"We did look at three or four other sites," he said. "Each had different strengths. But the folks in Midland were very persuasive."...
"This is a great day for Midland and a huge step forward for the State of Texas," Perry said. "Visionary companies like XCOR continue to choose Texas because they know that innovation is fueled by freedom."...
"The decision to establish XCOR's research and development center headquarters in Midland came after intense competition from other locations," she said. "Once the technical and operational needs of XCOR were met, the final factors influencing the decision to locate R&D to Midland included the friendly business climate, a predictable regulatory environment, and the state of Texas tort reform initiatives."
The organization estimated XCOR will generate $12 million in new payroll and capital investment over the next five years, with an estimated average annual salary of more than $60,000.
In order to accommodate XCOR's flight test needs, Midland must apply to the Federal Aviation Administration for a commercial space launch site designation. Once the application is granted, Midland will have "space port" status, similar to Mojave's.
Stu Witt, CEO and general manager of Mojave Air and Space Port, said the loss of XCOR to Texas shouldn't have happened.
"You can have the tax or you can have the business, but you can't have both," Witt said.
While XCOR is still relatively small, the company has done more rocket engine tests than any private company in the world, Witt said. With the end of NASA's space shuttle program and the coming commercialization of space flight, XCOR is poised for growth.
Over the past few years, Witt and Greason have travelled to the state capital to push for the passage of liability reform, a law that would set limits on civil damages should a space tourist be killed or injured in a mishap. But they've had no luck. In the meantime, Texas has passed tort reforms....
Witt said he's lost two other companies, both aviation-based, to out-of-state interests in the past two years. One went to Arizona, the other to Texas.....
Earlier this year, Rep. Kevin McCarthy, R-Bakersfield, the House majority whip, was able to insert a provision in the Federal Aviation Administration reauthorization bill that extended a moratorium on federal regulations in the commercial spaceflight industry to October 2015....
Meanwhile, California Assembly Bill 2243, which would give commercial space flights qualified immunity from liability for injuries caused by the inherent risks associated with space flight, has passed through the Assembly and is headed to the state Senate for consideration. This was further than it has proceeded before and Greason and Witt had said they saw it as an encouraging sign.
################################
The British government recently changed the law on liability to make us more space industry friendly.
Once a Hub has been established for a new industry the economic advantages of setting up there are very large. Just ask anybody in Silicon Valley. Companies are within hailing distance of anybody they want to hire, offices of most they want to sell to and most subcontracting needs. Once a hub has been established you are sitting pretty and the time to establish it is when the industry is both small and growing. The Isle of Man has already done this for the space industry but its potential is probably limited by its size and
not having a road tunnel to the mainland..
Small countries do have an advantage in establishing commercial space facilities because they can concentrate on setting a tax and regulatory regime that is attractive. Also a space enterprise takes up relatively little ground space (sorry) while being potentially infinitely large up there. Singapore & Dubai have recognised this and are building spaceports.
Scotland, which has much of its own regulatory powers, an outstanding engineering history and a
better per capita scientific base than any other country in the world
with the possible exception of Switzerland which is a chemicals hub, is certainly fitted to become such a hub.
If our political classes were to play the go getting role of Texas rather than the "piss off wealth creators" role of California.
And now is the time to do it.
But I have been told that the reason Virgin are not particularly enthusiastic about a Scottish Spaecport is that there is nobody among our Holyrood politicians who has shown them any sign of interest or willingness to help them through the bureaucracy.
Space, at £9.1 billion is just over 0.5% of the UK economy, though that would also be 5% of Scotland's.
I suspect Cameron would be pretty happy if our economy grows 0.5% this year - £8 bn
But the UK space industry, growing at 10% should be up £0.91 bn.
Or to put it another way, even if there is no acceleration due to SpaceX reducing launch costs 20 fold, we should expect
Space Industry alone will produce 11% of the growth in the UK economy this year.
If we managed the 35% I showed possible yesterday that would be 40% (though that growth rate presupposed that we actually tried to grow the whole economy and it acted as a base, as well as) by making somewhat more effort, via an X-Prize fund with rather more than the £10 million our government is putting into promoting the industry.
OK there is £275 million being put into ESA by us but that money is nominally for exploration, rather than industrialisation & in fact is for promoting European bureaucracy and politics..Nobody in government (or political parties other than UKIP) even pretends that prizes wouldn't be a far more effective way of spending that money if innovation was the intent, or even pretends they are interested in doing so.
UPDATE The IMF have said they expect 0.2% growth this year. That is just over $3bn. Thus space industry makes up 30% rather than 11% of all UK growth.
Labels: Fixing the economy, space, X-Prizes