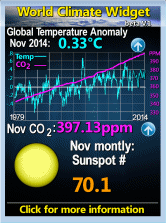 Tuesday, July 10, 2012
The average household's annual energy bill of £1,252 now accounts for 11pc of a couple's basic state pension of £11,175 a year, the study by price comparison website uSwitch.com found.
The cost of energy is now the top household worry for Britons (90pc), ahead of the rising cost of food (77pc) and mortgage payments (42pc).
Almost a third of consumers (32pc) say that household energy is unaffordable in the UK, the poll found.
While the average UK household income has increased by 20pc from £32,812 in 2004 to £39,468 today, the average energy bill has risen by 140pc, according to uSwitch figures.
From the Telegraph
Note also that
1- Electricity bills could be reduced by 93% (ie £84) very likely more if we had as much nuclear power as there is a market for and a level regulatory regime.
Christopher Booker has also said the the cost could be halved if we had shale
gas but he is clearly being very conservative in that estimate & I suspect that shale gas will end under the cost of what nuclear is now (30% of the average or £376), though still higher than what it could be.
2 - Only 1/3rd of electricity is used at home. But wherever it is used the cost is not borne by the capitalism fairy but eventually comes through, through increased prices of everything else, to us. Thus the total cost to us of anti-nuclear Luiddism is not £1252 - £84 = £1168 but 3 times that at £3504.
------------------------------------------
As an example of how the anti-nuclear Luddites control; our media lets compare coverage.
The Chernobyl disaster
cannot be honestly said to have killed more than around 50 people
. There have certainly been incredible claims that, under the linear no threshold theory anything up to a million would, real soon now, start dying, but this has not happened. Moreover even
the Scottish Environment Protection Agency, in a legally mandated freedom of information request, have publicly acknowledged that they know of no actual scientific evidence whatsoever for this "theory"
- it is simply political.
If these predicted deaths had happened they would have been statistically obvious, thus Chernobyl itself is strong proof the theory is false.
Recently Russia had a 3.4 times worse disaster -
the Krymsk flood that killed 171.
Shortly before Chernobyl there was the horrific
Ufa Train Disaster and gas explosion
in the USSR that killed 575 - 11 times as many as Chernobyl.
While 21,000 died in the Japanese earthquake and tsunami 0.00 died in the Fukushima nuclear "disaster". I have previously pointed out that the real disaster gets far less media coverage than the false one.
With the BBC's charter duty of "due balance" they are certainly legally required to report in a manner balanced to what really happened. With
£389 mention
s, currently, they must, if uncorrupt, have made 1,323 mentions of Krymsk (ignoring the fact that the latter is current news). Being
wholly (well 99.5%) corrupt they manage 7.
Ufa, even being as outdated a news story as Chernobyl should have 4,300 mentions. On this case the BBC manage to prove themselves a perfect
100% corrupt ecofascist propagandists having censored any mention of that event whatsoever.
------------------------------
I will be putting some of this as a letter across the media. We will see if questioniong of fairly obvious and indisputable media censorship is, even with editing, publishable.
Labels: Hormesis, Media, nuclear