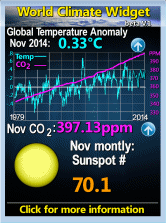 Friday, March 16, 2012
This is
an article my aunt wrote about my grandfather who was editor of a Glasgow newspaper called the Bulletin.
By then JM (only his closest friends called him Jim) was an established journalist with George Outram & Co, whose proprietors had little sympathy with the rising nationalism among intellectuals and other eccentrics. He had to keep a balance between his intense concern for his native land and the pressures of working to support his growing family – his third child was born in the year of publication.


But it was also a job he loved. Born in 1900 in Paisley, he was brought up in Kilmacolm and gained an MA degree at Glasgow University before winning a scholarship to study history at Oxford. There he was said to have shocked his tutors by stating that he hoped to be good enough to become a journalist. For the winner of the 1922 Newdigate Prize for poetry it must have seemed a perverse ambition.


There once were journalists with real standards of integrity, though it is clear that even then they were a minority
If you get hold of a newspaper of the era you will see that there are simply far fewer actual words on them now and that of those words a far lower proportion of them used to be about "celebs", politician photo-ops and stories fed to them, by various sorts of advertisers and so pin doctors. Indeed looking at a modern "news" paper it is often almost impossible to find any real news in it.
Labels: History, Scottish politics, Social