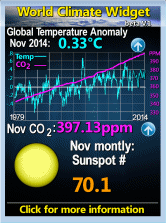 Tuesday, November 29, 2011
Gordon Brown has said he intends to speak in favour of forcing the Armed Forces to pay millions in Danegeld to the SEPA fraudsters "clean up" campaign.
Former Prime Minister Gordon Brown will use a parliamentary debate on Wednesday to demand the MoD takes responsibility for radiation found on Dalgety Bay beach.
The article does read like he is a complete stuffed shirt who has been filled up with SEPA's lies and set off. Brown has previous in putting his constituency ahead of the national interest (which to be fair is part of an MP's job but not a Minister's). He authroised the building of 2 new aircraft carriers to be outfitted at Rosyth in his constituency. It was decided, when the Tories came in, that the penalty clauses he had put in would make it more expensive to cancel the carriers than to build them both and immediately mothball one of them at a cost of $4.5 billion. That now seems to have been a false economy.
The UK Government's plans for a new generation of aircraft carriers have been branded an "eye-watering" mess after a cross-party investigation uncovered billions of pounds in extra costs.
Britain will have no aircraft carrier capability until 2020 and costs have climbed from £3.65bn to more than £6bn....
"We'll have fewer aircraft carriers and they won't have full operational capacity until 2030 – what a mess."....
"Changes to the aircraft carriers and the aircraft flying from them in the 2010 Strategic Defence and Security Review have changed the risks and costs involved in ways that are not fully understood.
"Rather than two carriers, available from 2016 and 2018, at a cost of £3.65bn, we will now spend more than £6bn, get one operational carrier and have no aircraft carrier capability until 2020 – almost a decade.
"The second carrier will be mothballed, while the operational carrier will be available at sea for only 150 to 200 days a year. On top of that, the technology to enable the new aircraft to fly from the carrier is untested.
"The newly constructed ship will have to undergo immediate modification and the costs of this will not be known until December 2012.
His position on this "radium" was announced by the BBC yesterday as being him personally having called a debate though it seems more an end of day statement than a debate.
Wednesday 30 November
At the end of the sitting: Adjournment: Mr Gordon Brown: Radiation at Dalgety Bay.
While fixing the aircraft carrier contracts have probably brought in several million £s in wage packets to his constituency I don't think this scam is in the interests of anybody but the SEPA bureaucratic empire builders. Dalgety Bay is a rather nice, middle class, growing new town. It is a dormitory suburb for Edinburgh, being close to the Forth bridge and attractive to those who work in Edinburgh but wish to live across the Firth from the city.
the town is a regular winner of the Best Kept Small Town title. Its rise in population mirrors its rise in popularity as a coastal commuter town.
The last thing a place like that needs is a fact free and therefore unremovable, permanent reputation as being polluted by an undetectable poison.
Such scares are remembered for a long time
. It is unlikely that, even if the Armed forces were to spend the necessary millions digging up the beach (and putting the debris where?) that this would do more to convince that the "threat" was over than that there must have been something to it in the first place.
Labels: Dalgety Bay, Government parasitism, Scottish politics