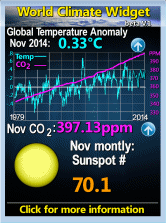 Wednesday, October 26, 2011
John McCarthy R.I.P.

I did a
listing of some quotes from him
and ripped him off for my
Big Engineering 38 - automated air traffic control
and
Big Engineering 20 - Goods and Personal Transport Systems
.
My knowledge of him was limited to his public service political ideas but his day job was in computing and artificial intelligence with concepts I don't claim to be close to understanding.
The NYT has an obituary here which explains his world importance.
John McCarthy, a computer scientist who helped design the foundation of today's Internet-based computing and who is widely credited with coining the term for a frontier of research he helped pioneer, Artificial Intelligence, or A.I., died on Monday at his home in Stanford, Calif. He was 84....
Dr. McCarthy's career followed the arc of modern computing. Trained as a mathematician, he was responsible for seminal advances in the field and was often called the father of computer time-sharing, a major development of the 1960s that enabled many people and organizations to draw simultaneously from a single computer source, like a mainframe, without having to own one.
By lowering costs, it allowed more people to use computers and laid the groundwork for the interactive computing of today...
And in the study of artificial intelligence, "no one is more influential than John," Mr. Diffie said....

In 1958, Dr. McCarthy moved to the Massachusetts Institute of Technology, where, with Marvin Minsky, he founded the Artificial Intelligence Laboratory. It was at M.I.T. that he began working on what he called List Processing Language, or Lisp, a computer language that became the standard tool for artificial intelligence research and design....
He developed the technique in 1959 and added it to Lisp. That technique is now routinely used in Java and other programming languages.
His M.I.T. work also led to fundamental advances in software and operating systems. In one, he was instrumental in developing the first time-sharing system for mainframe computers.
I placed this appreciation of him in the comments
on Steve Sailer
.Saying I recommend following the links would be understating.:
I don't know anything about his computer/artificial intelligence stuff but when Jerry Pournelle once referred to him as one of the most intelligent people in the world I checked out his political blogging and have repeatedly found them invaluable.
The definitive article on why the anti-nuclear scares are false
http://www-formal.stanford.edu/jmc/progress/nuclear-faq.html
What I advocate for the 21st century
http://www-formal.stanford.edu/jmc/future/advocate.html
WHAT INNOVATIONS WILL MAKE A DIFFERENCE?
http://www-formal.stanford.edu/jmc/future/difference.html
TECHNOLOGY AND THE POSITION OF WOMEN
http://www-formal.stanford.edu/jmc/future/women.html
List of Sustainability Web Pages
http://www-formal.stanford.edu/jmc/progress/contents.html
THE SAYINGS OF JOHN MCCARTHY
http://www-formal.stanford.edu/jmc/sayings.html
INTERNATIONAL INSTITUTE FOR NUCLEAR EXPLOSIONS
http://www-formal.stanford.edu/jmc/explosions.html
WHAT FUTURES SHALL WE MAKE?
http://www-formal.stanford.edu/jmc/future/index.html
WHAT IS PROGRESS
http://www-formal.stanford.edu/jmc/progress/progress.html
and others linked to them
-------------------------------
If you want to do good, work on the technology, not on getting power. - jmc 1995
Labels: Big Engineering, Science/technology, Social