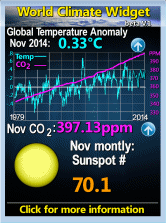 Friday, September 23, 2011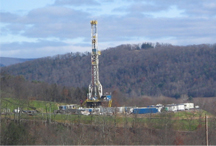 This comes from the Global Warming Policy Foundation newsletter. There is a link but you need to subscribe: However it is such vital good news for our future that it will almost certainly be
avoided by the MSM
. To be fair the BBC news did carry a short mention on Weds, 3/4 of the way through, leading with the fact that "environmentalists" were opposed and making no mention of the billions of £s it is worth
1) Cuadrilla Unveils Huge UK Shale Gas Resources
Petroleum Economist, 21 September 2011
Helen Robertson and Kwok W Wan
UK junior Cuadrilla Resources today claimed it is sitting on
200 trillion cubic feet
(cf) of shale gas from just two wells drilled in northwest England. It hopes to start commercial production by mid-2012.
The company, which has been exploring for shale gas at sites near
Preston
in Lancashire and Bank, near Liverpool, has drilled two wells so far and is in the process of drilling another.
"We're excited," Dennis Carlton, Cuadrilla's executive director told PEU. "It's a significant number [200 trillion cf], but we need to refine it and make sure we can quantify it."
Cuadrilla explained this was an estimate for gas in place, not necessarily ultimately recoverable volumes. The company said it would not know exactly how much gas could be recovered until it had finished exploration phase and the results had been analysed. This would likely be next summer.
It plans to drill five to six wells in the next year and that ultimately around 10 wells would be needed to confirm the initial resource estimate, which was calculated by the company itself.
Tremors
Cuadrilla's Grange Hill site is shut in pending the results of an investigation by the department of energy and climate change (Decc) following two tremors at the firm's drilling sites earlier this year.
Some
environmentalists claimed
the tremors
could
have been caused by Cuadrilla's hydraulic fracturing (fracking) operations in the area, a charge Cuadrilla denies.
The firm, which
has been unable to frack since the investigation started
, said the report should be released by mid-October. If Decc concludes that the tremors are the result of fracking, it could potentially halt the company's shale-gas aspirations in Lancashire.
However, Carlton told PEU he is confident Decc will find in Cuadrilla's favour. If it doesn't, the company will concentrate on developing its other licences in the Netherlands and Poland. "To pack up and move out of the UK would be a big blow to a small company, but it was part of the game plan. For anyone with four or five projects across Europe you can guarantee that they aren't all going to work. We're not going to put all our eggs in one basket," he added.
There has been some local opposition to the company's drilling plans, includng a demonstration of around 150 people near the company's Bank site last week. When Cuadrilla chief executive Mark Miller announced the company's 200 trillion cf estimate in Blackpool today, there was also a small group of protestors outside.
But the company is confident it will manage to convince the public that it can develop northwest England's shale gas safely, and has also played up the potential financial benefits it could bring to the region. Miller said he wants to create an "Aberdeen effect" in Lancashire. He claimed the company could contribute
£5 billion ($7.8 billion) to £6 billion to the local economy
over the next 30 years through job creation and business taxes.
UK gas market turned on head
If even a fraction of Cuadrilla's shale-gas reserves are recoverable, it would turn the UK gas market on its head. This includes drastically reducing UK imports of Norwegian and Dutch gas by pipeline, as well as liquefied natural gas (LNG) from as far away as Qatar and Nigeria.
"If they say a 200 trillion cf recoverable resource over 30 years, that's 190 billion cubic metres (cm) a year, or 500 million cm/d.
Even 50% of that is double what the UK is producing today
," one UK gas trader said. This would be
enough to meet the whole of the UK gas demand in the peak winter period,
with consumption usually around 400 million cm/d.
Cuadrilla's shale gas estimate
dwarfs Norway's huge Troll gasfield,
which has recoverable reserves of 33 trillion cf, and Ormen Lange, which holds 8.6 trillion cf of recoverable gas. And it even overshadows the 187 trillion cf of technically recoverable shale-gas reserves that the US Energy Information Administration believes Poland possesses
But some UK gas traders were sceptical about whether the mid-2012 production start date would produce volumes sufficient to affect prices.
"It's nice to say, but hard to promise," one UK gas trader said. "
The planning rules are bit different [in the UK] to the US, which makes it harder to access the gas,"
another said.
The UK has been importing more and more gas to meet rising demand as North Sea gas production has gone into decline. LNG imports now account for around 25% of UK consumption.
##########################################
Preston is 85 miles from Scotland so it seems likely that if conditions are right there they will be right here.
However the big condition is clearly politics. If it doesn't work it will likely be because of the politicians - like everything else.
Scotland's oil, in a good year, provides £12 bn however that doesn't count the multiplier effect of money spent here which we already benefit from. The north of England would gain from such an effect there and of course nothing says this is all the gas available so the bonus may well ultimately match North Sea oil.
Again - assuming our ecofascist parasites don't stop this being used as they have with so many technologies and as they already have here for nearly half a year.
######################
Chris Huhne the minister has previously
said that we need massive subsidy of windmills because they are cheaper, in the long term, than gas.
Demonstrating all the honesty, integrity and desire to loot us all for which he, his party and British mainstrem parties generaly are so well known he has now said this find will be suppressed because we need massive suppression of new gas fields because it is cheaper than windmills.
""We will not consent so much gas plant so as to endanger our carbon dioxide goals,"
Clearly any Pseudoliberal and indeed Conservative, Labourite or SNPper who ever suggests that their parties are not actively trying to deepen the recession must be, by definition, a wholly corrupt, lying, thieving, pensioner murdering ecofascist parasite without the tiniest trace of personal honesty. If nobody can dispute that, taken together, the entire lot of them possess far less human decency and honesty than my toenail clippings cutting my toenails would be less of a crime against humanity than stringing up every last one of the bastards from lampposts.
Labels: eco-fascism, Government parasitism, Science/technology