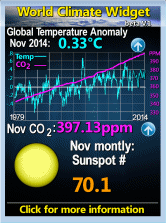 Friday, May 13, 2011
A taxi driver has died
almost two weeks after his cab collided with a police van on its way to tackle disorder at an unofficial party in Kelvingrove Park.
The 65-year-old was critically injured when his Fiat Doblo and the police Ford Transit collided in Glasgow's west end at about 1740 BST on 29 April.
Strathclyde Police said the man, who has not been named, died on Wednesday.
An investigation into the circumstances surrounding the incident is being conducted by Fife Constabulary.
The crash happened at the junction of Dorchester Avenue and Great Western Road.
Two passengers in the taxi and two police officers were treated at the scene for minor injuries.
At the time, the police van was travelling towards Kelvingrove Park, where about 6,000 people had turned up for an unofficial party on the same day as the royal wedding
########################
I
wrote about
the police response at the time. I see no reason to change my opinion. The police car I mention there was not close to the one involved here.
Labels: Scottish politics, Social