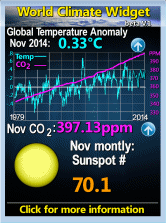 Tuesday, April 12, 2011
April 12th 1961: Cosmonaut Yuri Gagarin becomes the first human to enter space and the first to orbit the Earth, helping boost the Soviet space program and intensify the space race with the United States.

The diminutive Gagarin, who stood a mere 5-foot-2, appeared ready to pursue a career as an industrial worker but found his passion for flying while attending technical school. He entered military flight training and earned his pilot's wings at the controls of a MiG-15.
In 1,000 years time I suspect this will be the only popularly remembered event of the Soviet Union of the period, just as everybody has heard of Leif Ericson but couldn't name the king of Denmark at the time if their life depended on it.
And so to future developments. SpaceX have announced the launch date for their large commercial vehicle.
Falcon Heavy will lift more than twice as much as any other launch vehicle

Elon Musk, CEO and chief rocket designer of Space Exploration Technologies (SpaceX) unveiled the dramatic final specifications and launch date for the Falcon Heavy, the world's largest rocket.

"Falcon Heavy will carry more payload to orbit or escape velocity than any vehicle in history, apart from the Saturn V moon rocket, which was decommissioned after the Apollo program. This opens a new world of capability for both government and commercial space missions," Musk told a press conference at the National Press Club in Washington, DC.

"Falcon Heavy will arrive at our Vandenberg, California, launch complex by the end of next year, with liftoff to follow soon thereafter. First launch from our Cape Canaveral launch complex is planned for late 2013 or 2014."

Musk added that with the ability to carry satellites or interplanetary spacecraft weighing over 53 metric tons or 117,000 pounds to orbit, Falcon Heavy will have more than twice the performance of the Delta IV Heavy, the next most powerful vehicle, which is operated by United Launch Alliance, a Boeing-Lockheed Martin joint venture.

53 metric tons is more than the maximum take-off weight of a fully-loaded Boeing 737-200 with 136 passengers. In other words, Falcon Heavy can deliver the equivalent of an entire commercial airplane full of passengers, crew, luggage and fuel all the way to orbit. Falcon Heavy's first stage will be made up of three nine-engine cores, which are used as the first stage of the SpaceX Falcon 9 launch vehicle. It will be powered by SpaceX's upgraded Merlin engines currently being tested at the SpaceX rocket development facility in McGregor, Texas. Falcon Heavy will generate 3.8 million pounds of thrust at liftoff. This is the equivalent to the thrust of fifteen Boeing 747s taking off at the same time.

Above all, Falcon Heavy has been designed for extreme reliability. Unique safety features of the Falcon 9 are preserved, such as the ability to complete its mission even if multiple engines fail. Like a commercial airliner, each engine is surrounded by a protective shell that contains a worst case situation like fire or a chamber rupture, preventing it from affecting other engines or the vehicle itself....
Falcon Heavy, with more than twice the payload, but less than one third the cost of a Delta IV Heavy, will provide much needed relief to government and commercial budgets. In fact, Falcon Heavy at approximately $1,000 per pound to orbit, sets a new world record in affordable spaceflight.
Going from Gagarin to a 737 equivalent in orbit in 52 years doesn't match the growth in air traffic between the Kitty Hawk launch in Dec 1903 with where air traffic was in 1955 but for the first time it isn't so far behind either.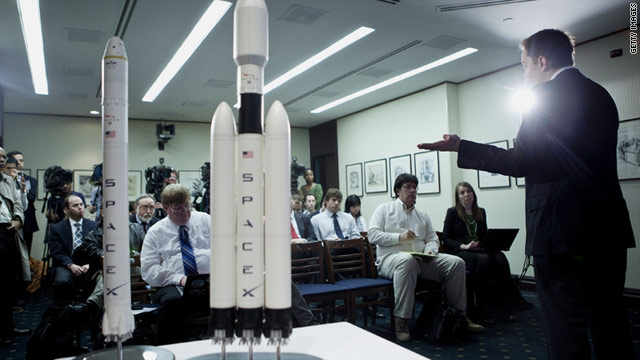 Labels: International politics, Science/technology, space