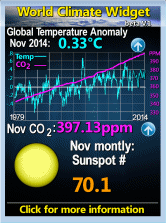 Saturday, March 05, 2011
Looking at this graph a lot. Up till 1988 nuclear power production was a steep
and rising curve.
I have previously described how such a rising acceleration of a curve associates with being near the start of a typical S-curve rise which would thus normally be expected to continue rising at at the same or steeper rate for a long time when some other limit is reached.
It is also worth noting that the theoretical minimum building time for a reactor is 3 years which I suspect means that the practical one, between the decision to allow building of a reactor and completion is about 10. Thus the halt at 1988 reflects decisions made in 1978. This in turn means that the decisions took place before Chernobyl or Three Mile Island (the only
catastrophic disaster
in the history of the world where nobody was killed or even injured) and they were not a cause of anti-nuclear propaganda but simply used by it.
The way this graph stops almost flat rather than curving to a stop shows the interruption in the natural rate of growth, caused by anti-nuclear Luddism. The fact that there has been a rise in power production without a rise in the number of generators shows that improved computerised control systems and perhaps other technical improvement is still working and that nuclear costs are naturally still falling which in turn suggests the rate of increase of the curve should, if allowed to, still be increasing.
The last 3 years of fast growth (1985-88) shows an increase from 200 to 300 GW, which is 66GW a year. Extrapolating that for the next 23 year shows we humanity should be using 1818 GW [300 + 23X66] or 4 times what we actually do.
The previous period of 1975 to 1985 showed growth of 60 to 200, an average of 14 GW a year. The point about that is that it shows how fast the increase in the curve was. That suggests that for the following decade if that acceleration of growth had increased the following decade would have been likely to show a growth of 118GW annually from 1989 to 1998.
And 170 GW annually from 1999 to well today.
That would mean we would now have been producing 3690 GW instead of 400.
Even at the assumed 1989 rate of growth we would now have 3014 GW.
Taking the most conservative assumption of no natural increase in growth rate, which is not really compatible with the observed increase in production due to efficiency we still now get 1818 GW. Of the three that most mathematically probable is the first.
Back then nuclear produced about 20% of the world's power. It is now marginally lower than that. So a roughly 8 fold increase in nuclear power would have meant at least 160% of what we actually produce would now be nuclear or that we would be producing 240% in total.
The
close correlation between wealth and electricity production has been established.
So even assuming it were not an absolute correlation,
humanity would all average at least twice as well off as we actually do without these anti-nuclear Luddite parasites.
It is a rising curve we could get back on at any time. One which Asia, not being run by fascist parasites or complete idiots according to choice, is currently on.
This is the figure for Britain and is similar. We used to produce 10% of the world's nuclear power,
Doing it now
with nuclear being most of the world's power would be even more effective.
Labels: eco-fascism, Government parasitism, nuclear