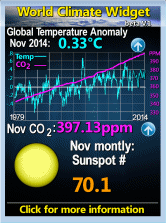 Tuesday, November 30, 2010
Complaint sent to the PCC
:
Please explain how you believe the Code of Practice has been breached.
The Herald have refused to publish a reply to 3 letters on Tuesday replying to mine on Monday. 2 of them singled mine out & 1 accused me, correctly as it turned out, of an error. When anybody is accused of being wrong & makes no attempt to explain the assumption must, as with the BBC, that one has no answer. By censoring my reply the Herald have deliberately & falsely given that wrong impression. They have not answered my email, for example asking for a shorter letter. This is not the first time they have done so & I must take it further.
The editorial duty to allow such replies has been accepted by the PCC. I quote
"The newspaper published reader's letters which named the complainant and challenged him to reply to questions. The second letter was headlined "Answers, please" and there is no doubt that the editor was under an obligation to publish the complainant's answers. The complaint against the Derby Evening Telegraph is upheld. T9605-1983"
No doubt there are several more recent acknowledgements of the duty but 1 suffices.
The Herald have previous on breaching this principle. On 16thJan 2007 they published this letter claiming something I had said was untrue:
"THE letters of Neil Craig and G I Crawford (January 15) contain a number of inaccuracies which I hope you will allow me to correct.

If, as Mr Craig claims, it is very difficult to get wind generation above 10% of supply, then we will shortly find this out. As reported in the Sunday Herald on January 14, onshore wind currently accounts for just under 10% of Scottish electricity. If Mr Craig is right, then the lights will start flickering in Scotland this year, as increased wind capacity is commissioned. I have put a note in my diary for January 2008 to check whether Mr Craig is right or not. If he is right I will apologise to him in this newspaper. Will he give a similar undertaking if I am right and the lights don't start flickering?"
http://www.heraldscotland.com/nuclear-power-should-be-allowed-to-wither-1.840791


Coincidentally one of the letters criticising me now claims, correctly, that Scottish "renewable" power now reaches 8.5% of all power & it must be obvious that the writer was wrong to believe the Sunday Herald 's claim that it was nearly 10% in 2007. I sent several letters specifically pointing out that the criticism was counterfactual but the Herald repeatedly decided to allow the lie to stand & deny me a right of reply.
On neither occasion has the Herald replied to my requests for a reply explaining why they publish attacks on what writers say & then deny them the opportunity of putting forward the facts as they actually are.
Which specific clause(s) of the Code are you complaining under?
:
1
Accuracy
ii) A significant inaccuracy, misleading statement or distortion once recognised must be corrected, promptly and with due prominence, and - where appropriate - an apology published.
2
Opportunity to reply
A fair opportunity for reply to inaccuracies must be given when reasonably called for.
I believe both apply & the fact that the PCC have previously decided they did makes it impossible for the PCC now to, honestly, disagree.
==================================
Responses, if any, from the Herald or PCC will be published - which I hope will give the PCC a chance to publicly show if they have more respect for their own code than they have previously shown.
Labels: eco-fascism, letters, Media