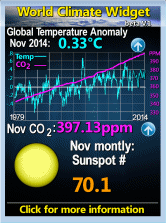 Tuesday, June 01, 2010
The release of about 5,000 barrels of oil a day into the Gulf of Mexico, all of it biodegradable, very little of which has reached land & much of which is being immediately recaptured, is dominating the American news media. Not only that it is a major news story in the UK.
The media continues to attempt to portray this disaster as "the apocalypse of the century", yet a much larger spill, Ixtoc, was cleared from the Bay of Campeche by natural forces within two years after the 10 month extended gusher was capped.

Academics, politicians, and faux environmentalists with their inflated tales of doom have been placed into the center of attention by a media intent on making a disaster into a total cataclysm.

Our TV news has shown the eagerness with which camera teams are scouring hundreds of miles of shores to find very minor brown streaks coming ashore.
Meanwhile in Scotland
Scottish beaches are suffering from a six-year decline in standards and 35% are poised to fail international tests in 2015, a new report by the Marine Conservation Society (MCS) said.

Thirteen Scottish beaches have been dropped from the MCS's Recommended list, including Carnoustie in Angus and Yellowcraigs in East Lothian.

A total of 13 others failed tests on water quality, including ?Barassie and Heads of Ayr in South Ayrshire and Saltcoats and Irvine in North Ayrshire. Ettrick Bay in Argyll and Bute and Lower Largo in Fife also failed...

Unless the downward trend is reversed, the tough new regulations could deal a blow to tourism by failing 28 Scottish beaches on the grounds that the water is unclean...

MCS coastal pollution officer Thomas Bell said that planned investment programmes by Scottish Water over the next five years would improve bathing waters north of the border and added that combined sewer overflows (CSOs) would now be at the centre of his organisation's efforts.

"Scotland has a large network of these pipes on the coast, which are designed to carry sewage out of flooded sewer systems and deposit it in rivers or the sea," he said.

"There are many places where they don't cause a problem but 63% of tested beaches aren't recommended by MCS because of pollution, a percentage that is set to go higher with tougher standards from 2015. We believe that CSOs are partly to blame."

Of 105 beaches tested in Scotland between June and December 2009, 39 have been recommended for excellent water quality.

Some of the best beaches were found far from population centres, as might be expected.

Several urban beaches scored highly on the list, however, including Portobello Central, near Edinburgh, and St Andrews in Fife...

A Scottish Water spokesman said that a multi-million-pound investment programme was under way to improve the water quality in Troon, Irvine, Meadowhead and Stevenston, including £750,000 to install a new outfall pipe at Irvine's South Beach.

A further £290,000 is funding maintenance projects near beaches such as Barassie and Fairlie.

This isn't rocket science. It isn't remotely as difficult to extend sewer pipes far enough out to sea. Portobello is listed as particularly clean & it notoriously used not to be. When "environmentalists" are castigating BP for what will clearly be billions in costs & pushing the Scottish Parliament into destroying £100s of billions (half our economy within 10 years) on fighting non-existent "catastrophic global warming" the few millions, if that, needed to keep our beaches clean of a pollution considerably nastier, at least for human beings, than oil is being delayed.
It shows that the "environmental movement" cares not a jot about the real environment & is simply a cover for Luddites, who don't understand technology & wouldn't like it if they did, to pose under. Scots who really care about the environment, of which I am one, consider this much more impotrant news to us than the Gulf spill. Most "Green" activists & all journalists do not.
Oil, in oil rich areas, has been seeping into the sea since before human beings evolved. By comparison can anybody deny that the Scottish problem is worse, likely to continue far longer, able to be solved by existing technology (longer pipes) at under 1/100th the cost & of little to no interest to media "environmentalists". 11
news mentions of Scots beaches
against
20,836 for the oil.
Labels: eco-fascism, Scottish politics
Comments:
If it is found out that you already need to replace sewers the trenchless sewer method is very efficient as this technique does not need complete digging up of sewer lines.
Post a Comment
<< Home