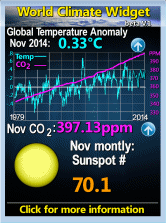 Sunday, March 28, 2010
Trinity A-Bomb test 1946
Among the various bits of evidence against the LNT theory (that radiation is dangerous even at low levels) & for radiation hormesis (that it is beneficial even as high as 260 mSv - 17 times the official unsafe level) was this:
In 1964, the cows exposed to about 150 rads after the Trinity A-Bomb in 1946 were quietly euthanized because of extreme old age.
Destroying data & scientific evidence is the 2nd worst crime in science, the
worst being total fabrication
. I thought this deserved deeper coverage.
I
couldn't find
anything new about the euthanizing but did find
this pdf (p 29)
from the report on Trinity
cattle that grazed on Chupadera mesa suffered local beta burns and temporary loss of dorsal hair (Hempelmann 1947, Hacker 1987, Stannard 1988). Patches of hair grew back discoloured. The army bought in 75 head of cattle from all ranchers, the 17 most significantly marked were kept at Los Alamos, while the rest were shipped to Oak Ridge for long term observation. It was estimated that the doses required to produce such effects were between 4,000 & 50,000 R, most likely around 20,000 R (Hacker 1987)
That must be it.
This (page 4)
refers to the EPA having maintained a cattle testing station at Oak Ridge since 1964 which I presume means they have taken over the military facilities once they had disposed of the evidence. Los Alamos also still have a
facility which has been used
for forensic tests on cattle mutilations.
By the
somewhat varied units used to measure radioactivity
1 R seems to match 100,000 millisieverts so 20,000 R means 2 billion mSv!! This does not match the 150 rads mentioned, which would be a slightly more credible 15 million mSv & I suspect I am misunderstanding the units involved.
So we are talking about a herd in 1946 of between 75 & 58 cattle at Oak Ridge, depending on what happened to those at Los Alamos. That is a statistically significant number. We don't know how many were still alive in 1964 but if it was described as a herd being put down there must have been a fair number. The animals were a random selection from the cattle of a number of ranchers - the only obvious selection criteria being that they were the ones most effected or expected to be. That means their ages in 1964 should run from 0 to 7 years. Older than that they are no longer commercial & get sold. So in 1964 they were aged between 18 & 25. How "extreme" is that for well cared for cattle?
This chart provides the expected maximum life span for a variety of animals in years. Many of the values are based on record life spans taken from various sources.

Cow - 22
So when these cows were put down several of them would have passed the maximum longevity for cattle. Even if an assumption was made that none of those which had been adults in 1946 were more than 3 or 4 years old they would still be about to make records. If one assumes the LNT theory was being heavily pushed by government as the official truth one can see why they had to be disposed of. Because this is virtually irrefutable evidence of radiation hormesis & of it occurring even at high levels of radioactivity.
I regard the destruction of these animals not only as a crime against science but a crime against humanity since it has prevented study of a phenomenon that if made use of, over the last 46 years, could not have failed to extend many millions of lives.
My guess is that although the experiment was destroyed the files & results for the preceding 18 years could not have been
since that would have made it blatantly clear what was being done & why. These records probably still exist filed in some warehouse beside the Lost Ark.
If so, bearing in mind how much easier it is to use data nowadays with personal computers available & that more information must have been collated about ordinary cattle providing control group statistics, it is possible, just from the measurements & death records left, to make a good calculation of the statistical effect of hormesis on longevity in large mammals. If so there is a PhD or perhaps even Nobel for some American who uses their Freedom of Information Act to get the data & use it.
A further thought occurs - did these animals have calves (it seems likely that at least in the early years when mutations were expected this would have been encouraged)? If so what happened to them?
Labels: eco-fascism, Hormesis, Science/technology
Comments:
When I was ranching in the Texas Panhandle between 1955 and 1973 cows 10-12 years old were deemed ready to old to keep for breeding purposes. The problem was their teeth used to crop grass were worn until they could no longer cut enough grass. I acquired some very valuable Red Angus cows. During the 60s, someone invented stainless steel caps which the vet installed. I oldest cows reached 17 years of age, when circumstances beyond my control (I lost the ranch when a feedlot investment failed because our CEO stole some 25 or so, million)and I had to sell them to another breeder. I have no idea how many more years they lived.
As a consequence, radiation might not have anything to do with their long life, but it would prove it did not impair it.
William A. McQuiddy
Austin, Texas
Post a Comment
<< Home