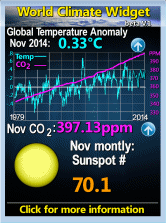 Tuesday, February 02, 2010
Today is
one full year since Byron Tilly, speaking on Radio Scotland phone answered my question about the possibility the "radium" allegedly found at Dalgety Beach was not radium
by saying that (A) the detection of Radon proved it must be Radium (this is of course untrue since natural Uranium also decays to produce Radon & indeed is its prime source) & more relevantly (B) that SEPA had found actual particles of this radioactive material & tested it, proving it to be paint.
I immediately emailed you to ask
This morning your representative on the BBC Radio phone in stated that radioactive particles found at Dalgety Bay had, beyond dispute, been identified, presumably by chemical or spectroscopic means, as consisting of paint. Can you please confirm where these results have been publicly published & how many of the particles, in numbers & as a proportion of total particles found, have been so positively identified
On 6th Feb you told me a reply had been sent but apparently gone missing in the ether (by the way it still is.) On examining your reply & finding it less than informative on the questions asked I made this a formal FoI enquiry.
Following receipt of a disc containing significant information proving that the SEPA had long known that the radiation level was only 2/3rds that found naturally in any Aberdeen street & that it had generally been impossible to disaggregate the radioactivity into discrete particles, as would be expected if it were discrete paint particles I repeated my request about when the paint particles Tilly & SEPA were & still are maintaining had been scientifically proven to be paint. No such evidence had been produce in response to the FoI enquiry but obviously, unless Mr Tilly & SEPA are wholly & completely dishonest in maintaining its existence it must exist.
I emailed Mr Tilly (14th May) to ask
The Dalgety Bay Report on your website you referred me to, you may be astonished to find, appears unaltered from when SEPA previously directed me to it. Then I pointed out that at no stage did it mention the scientific tests which, if SEPA is in any way honest, have been done to prove the microscopic radioactive particles consisted of paint
& FoI@SEPA (18th May) to ask
Acknowledged. Any idea when my other query in Feb will get a specific answer?
Despite a subsequent contact in June in which SEPA denied having spent any money on this investigation I have yet to receive a response on the request to know what the scientific tests were that proved particles to be paint, as SEPA has, for a year now, maintained, who did them & what the results say.
As you will be aware deliberate refusal to answer a FoI inquiry is a breach of the law, even though it appears to have been a regular occurrence among government employees working on the global warming scare.
On the other hand I must accept, subject to evidence, that SEPA had found these paint particles since otherwise the organisation would be have been & since no retraction has been made, would still be engaged in deliberate fraud to promote your low level radioactivity scare. I know that
SEPA have claimed to have found "daughter elements" of radium among the rock but that merely proves scientific illiteracy since the "daughter element" in question, Radon, is a gas.
Since this is the 2st anniversary of making the FoI inquiry I must ask for a confirmation within 48 hours of exactly where & when the tests proving particles on the shore to be paint took place.
In the event that it were to turn out that SEPA have lied & maintained a lie about proving it to be paint I would insist that you issue a public correction & as the person who was told on live radio that my speculation that the "radium" could simply be natural background radiation (as it has turned out to be) could not possibly be true because of this "paint" I would require you to ensure Radio scotland properly reports that I was not wrong.
We shall see what the response is. Certainly if the claim about finding the radium paint (which was water soluble & has allegedly been on Dalgety Bay beach for over 50 years) is a lie, which they have knowingly maintained SEPA should publicly withdraw it. The
climategate CRU mob have been accused of breaking the law in refusing to answer FoI inquiries
about their data.
Labels: Dalgety Bay, Fear, nuclear