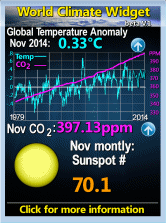 Sunday, January 17, 2010
This is
FINE ART
by Glenn Brown an original artist so well thought of that this painting was nominated for the Turner prize in 2000.
According to the Tate Gallery, Liverpool
, which we all have the honour of paying for
Brown borrows from art history and popular culture, working from the images of Dalí, Auerbach, Rembrandt, science fiction illustrators and many others to investigate the languages of painting and how images are read by the viewer. Brown is fascinated by how reproductions of paintings distort the qualities of their originals. Size, colour, surface texture and brushwork are elements by which original works are transformed from the familiar into the alien. Working from books or projecting reproductions onto a blank picture surface, Brown wildly embellishes his source material. Naturalistic colour becomes putrid or kitsch, figures are elongated or enlarged into the grotesque and heavy impasto, although painstakingly copied, is rendered entirely flat.

And this is from the presumably considerably greater & certainly more original & more accurate* artist Anthony Roberts who painted it in 1974 (& who isn't within the charmed circle of state subsidised artists)
As the BBC reported
"Glenn Brown has frequently used the work of other artists in developing his own work, but that is true of Picasso, who borrowed from Rembrandt ... this is not new.

"He uses other artists' work, but that doesn't mean to say you could possibly mistake his work for theirs... he takes the image, he transforms it, he gives it a completely different scale."
Scale presumably means some form of ethereal artistic scale since nobody knowing anything about art could fail to be aware that the paintings on book covers are not painted that size but taken fromm full size paintings.
*
While Brown's Sun colouring of greeney blue may have the advantage of being more "putrid" the original has the advantage of being a colour that real planets can be.
Labels: Government parasitism, Social