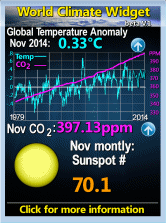 Saturday, October 24, 2009
British Biscuit Advisory Board
National TV ads and billboards highlighted its campaign to 'educate the public about responsible biscuit choices and promote safer biscuit- eating practices' and a ... 'workplace biscuit risk assessment test' - written in bureaucratic health and safety language - was created and issued to 5,849 council workers across the UK.
But research ... showed the general public is just as health and safety obsessed, with an incredible
one in five believing there is a need for more rules and regulations concerning safe biscuit consumption.

The Royal Society for the Prevention of Accidents revealed the most recent figures show that 400 people a year in Britain had to be treated in Accident and Emergency departments for biscuit-related accidents.
These included 'somebody falling over while reaching for a biscuit', someone slipping on a chocolate biscuit on their stairs and various people choking on biscuits.
One woman had to be treated after she used a knife to try to remove a Smartie from a gingerbread biscuit and stabbed herself in the hand.
A boy was taken to hospital after he was hit in the eye by a biscuit thrown by a friend.
However RoSPA spokesman Jo Stagg warned that people should not be too scared of biscuits.
A total of 813 ... council employees clicked through to the online survey and 437 risk-averse workers actually took the time to complete it.
Four councils ... reported having specific policy rules on safe biscuit consumption.
One council even claimed to have supervised tea breaks for safety reasons.
However this is from the Mail just about the only bit of the MSM not dipped in bullshit & I have left out some bits about how this came about:
The fictitious 'British Biscuit Advisory Board' was created as part of a £3million marketing drive by Fox's biscuits for its Rocky bar.
Mike Driver, Fox's marketing director, said: 'We developed the idea of the British Biscuit Advisory Board as a parody of the nation's obsession with health and safety, but we never thought it would be taken quite so seriously.'
Well done to them - I think Mike has definitely earned a link to Fox's Biscuits here. I will definitely enjoy their chocolate digestives more next time. I hope the win an advertising award for what is not merely a witty advertising programme but hopefully one some idiots learn from.