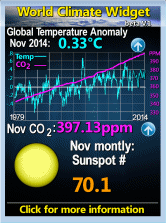 Wednesday, September 16, 2009
It used to be said you are getting old when policemen start looking young but when self made billionaires look young
....
Elon Musk (born 1971) is an American engineer, entrepreneur and philanthropist best known for co-founding PayPal, SpaceX and Tesla. He is currently the CEO and CTO of SpaceX, CEO and Product Architect of Tesla Motors and Chairman of SolarCity.


The Tesla car is a very neat piece of technology even getting the approval of Jeremy Clarkson on Top Gear despite it being an electric car but his real ambition, & greatest promotion of human progress is SpaceX.
SpaceX is a company created to build commercial spaceships. Its leading project is called
Dragon
& it may be the saviour of NASA & much more importantly, provide a commercial shuttle to the International Space Station. And yet more important than that will be all real commercial interests that will use it.
On August 18, 2006, NASA announced that SpaceX had been chosen, ..

NASA awarded a cargo delivery contract to SpaceX on 2008-12-23. The contract calls for a minimum of 20,000 kg of cargo over up to 12 flights to the International Space Station at a cost of $1.6 billion USD, with options that increase the maximum contract value to $3.1 billion

$1.6 billion is very big for the commercial space market but is nothing compared to what NASA spend (eg that
one extra Shuttle launch will cost $2.7 billion
).
SpaceX site here.
Expect the \MSM to discover this as soon as it happens, but not before.
Labels: Science/technology, space