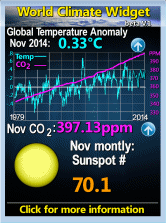 Tuesday, July 21, 2009
I hadn't intended to do another Palin article so soon but she did
this article in the Washington Post
(which is pretty deep in the enemy heartland) which I want to do some fisking of because I think it says something about her policies & her tactics.
----------------------------
...America's unemployment rate recently hit its highest mark in more than 25 years and is expected to continue climbing. Worries are widespread that even when the economy finally rebounds, the recovery won't bring jobs. Our nation's debt is unsustainable, and the federal government's reach into the private sector is unprecedented.
Now that is a degree of realism that no party & very few backbench politicians in Britain would dare say - i suspect the same in the US
Unfortunately, many in the national media would rather focus on the personality-driven political gossip of the day than on the gravity of these challenges. So, at risk of disappointing the chattering class, let me make clear what is foremost on my mind and where my focus will be:
This is a major problem in both Britain & America's media & entire political life. The entire fight between Brown & Bliar was about personality - there was barely a paper between them on policy, while in the US Bush, Clinton, Bush, Clinton & Obama all deliberately downplayed policies compared to personality. Considering that Palin is such a visible & to many people, attractive personality to focus on issues is quite remarkable - it will not win her media friends
I am deeply concerned about President Obama's cap-and-trade energy plan, and I believe it is an enormous threat to our economy. It would undermine our recovery over the short term and would inflict permanent damage.
American prosperity has always been driven by the steady supply of abundant, affordable energy.
This is perceptive indeed having read it I realise I had missed this, particularly the 19thC discovery of oil in America in my article in factors causing the US economy to overtake Great Britain's
Particularly in Alaska, we understand the inherent link between energy and prosperity, energy and opportunity, and energy and security. Consequently, many of us in this huge, energy-rich state recognize that the president's cap-and-trade energy tax would adversely affect every aspect of the U.S. economy.
There is no denying that as the world becomes more industrialized, we need to reform our energy policy and become less dependent on foreign energy sources. But the answer doesn't lie in making energy scarcer and more expensive! Those who understand the issue know we can meet our energy needs and environmental challenges without destroying America's economy.
Completely incompatible with cutting CO2 & the War on Fire - perhaps Vaclav Klaus calling Gore "insane" might be a heavier challenge but not much
Job losses are so certain under this new cap-and-tax plan that it includes a provision accommodating newly unemployed workers from the resulting dried-up energy sector, to the tune of $4.2 billion over eight years. So much for creating jobs.
This must make her one of the few politicians to know, in detail, what the bill says, including those who passed it
In addition to immediately increasing unemployment in the energy sector, even more American jobs will be threatened by the rising cost of doing business under the cap-and-tax plan. For example, the cost of farming will certainly increase, driving down farm incomes while driving up grocery prices. The costs of manufacturing, warehousing and transportation will also increase.
The ironic beauty in this plan?
Soon, even the most ardent liberal will understand supply-side economics.
This strikes me as her long term tactical plan - explain the facts of economics; explain how it could be done & let Obama starkly prove that big state regulation & pork barreling doesn't work - if there isn't a majority now for free enterprise there will be in 3 years; calling the Obamites "liberal" sets my teeth on edge since it accepts the Newspeak definition of "liberal" - in fact, like the US Constitution itself, Palin is, by the original & proper definition, a liberal but I can see why she & most other people, let this by
The Americans hit hardest will be those already struggling to make ends meet.
As the president eloquently puts it, their electricity bills will "necessarily skyrocket."
So much for not raising taxes on anyone making less than $250,000 a year.
Our politicians are saying the same it is just that there is nobody, at least nobody the media will report, here saying that we can have falling energy prices if we stop stupid windmillery - the lack of a publicly reported alternative is very damaging to our society; I like the "eloquently"
Even Warren Buffett, an ardent Obama supporter, admitted that under the cap-and-tax scheme, "poor people are going to pay a lot more for electricity."
This is a beautifully crafted line - it juxtaposes the poor with the ultra rich making Obama look like a front man for the money men & remember that compared to Buffett everybody is poor. I think it is slightly unfair to Buffett - the main people for whom Obama is fronting are Pelosi & Democratic Congresscritters, government bureaucrats & lawyers but tactically it is brilliant
We must move in a new direction. We are ripe for economic growth and energy independence if we responsibly tap the resources that God created right underfoot on American soil. Just as important, we have more desire and ability to protect the environment than any foreign nation from which we purchase energy today. "
ripe for economic growth" - once again she demonstrates she understands the importance of this - US growth at about 4% has been much closer to the world average of 5% than our 2.5% yet you hardly see any UK politician saying we can increase it; the "God created oil for the American people" also sets my teeth on edge but (a) that's just atheistic me, (b) if you believe in him he actually did (though he must have a wicked sense of humour promising the Israelis the bit of the Middle East with no oil) & (c) this is the sort of reference to God, apple pie & the electhood of their own voters all politicians have to do
...Many states have abundant coal, whose technology is continuously making it into a cleaner energy source. Westerners literally sit on mountains of oil and gas, and every state can consider the possibility of nuclear energy.
yet again she mentions nuclear - less brave politicians, even those who support it - avoid the subject
We have an important choice to make. Do we want to control our energy supply and its environmental impact? Or, do we want to outsource it to China, Russia and Saudi Arabia? Make no mistake: President Obama's plan will result in the latter.
the fact that she lists the countries in that order, which is the reverse of their combustibles contribution, shows that she is thinking not just about energy but the US's long term economic capacity & competitiveness.
------------------------------
That she is writing this, in this paper, even before leaving office, shows she is most definitely not quitting. There are very few politicians who actually break the mould in a worthwhile way (Lee Kuan Yew, Deng, Putin, perhaps Klaus & Haughey) but I think Palin could be one. She is certainly the most interesting western politician active today.
Here
is an article on how the media treated her. It is not a hagiography, severely criticising her over her preparedness for interviews & speaking kindly of Obama & even Biden & stopping short of saying the election result would have been different if the media had been honest. Nonetheless it is a devastating critique of the media & says, of the fact that they didn't mention that Biden lied & lied & lied & lied & lied & lied & lied & lied again in his debate with Palin;
"Facts matter, the man said. But they didn't in 2008, not when it came to Joe Biden (our guy) against Sarah Palin (odd outsider). The ladies and gentlemen of the press were more interested in her hair, her glasses, her wardrobe, he accent, her sex life, her kids' sex lives, and her hunting habits than in whether her opponent knew anything about foreign policy, the Constitution of the United States, or the job he was running for. They still are. The relentlessly negative coverage of Palin goes on unabated -- she's the subject of a much-ballyhooed hatchet job in Vanity Fair this month"
And speaking of Vanity Fair here is something one of Jerry Pournelle's readers spotted which makes me think Obama may be smarter than previously thought because he recognises that Palin is smarter than him:
The exact quote is buried in the recent Vanity Fair hit piece: "At least one savvy politician-Barack Obama-believed Palin would never have time to get up to speed. He told his aides that it had taken him four months to learn how to be a national candidate, and added, "I don't care how talented she is, this is really a leap." "
Which can explain why she quit the Alaska Governorship & suggests that what faults she has shown (the unfriendly interviews, foreign policy) will be a breeze in 2012.
Labels: International politics, Media
Comments:
Oh dear...
Creationism: During a televised debate on KAKM Channel 7, she said, "Teach both. You know, don't be afraid of information. Healthy debate is so important, and it's so valuable in our schools. I am a proponent of teaching both."
Abortion: In the 2006 Gubernatorial Candidate Questionnaire she said "I am pro-life. With the exception of a doctor's determination that the mother's life would end if the pregnancy continued."
Stem-cell research: In an Anchorage Daily News interview, she opposed stem cell research, physician-assisted suicide, and
state health benefits for same-sex partners
.
In the Gubernatorial Candidate Questionnaire I've mentioned, she also said "The explicit sex-ed programs will not find my support.".
Conservation: She wrote an op-ed piece in the NY Times about opposing the endangered listing of the polar bear and declared her intention to file suit against the listing of the beluga whale.
These things aren't hard to find Neil. It's just that they don't jibe with your idea that Sarah Palin is a good candidate for the presidency...
Post a Comment
<< Home