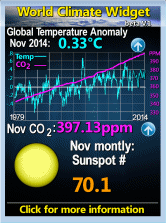 Wednesday, July 15, 2009
To balance my previous blog about a
n intelligent BBC blog
I now mention
spEak You're bRanes
where a bunch of Hooray Henrys who work at the BBC (they have access to all their computer records of comments censored by from other BBC blogs) prove how stupid the common people are by publishing the excerpts with learned comments as to why they are wrong & the BBC's layabouts right.
For example:
"Piss taking ponce", "If he refuses, we can put him in a giant hamster wheel", "Best vote BNP then, as they've pledged to build Britain a moat", "Obviously, many of them are also very, very thick", "the global warming thread. I've not dared to look in there myself, knowing that if I dipped a toe in, it'd come out marinated in stupid"
(that is truly preserving one's ignorance)
, "the computer I'm typing on. The scales and numbers involved simply don't fit into my comprehension ...In contrast, the Have Your Say halfwits seem to imagine that the internet is powered by a combination of paraffin, goblin magic and pure luck"
I ran across this lot through a comment on a
BBC blog
, which I commented on, where they were defending having done a panel on the possibility of spending cuts which contained a Labour party member, a Labour supporter, a former Labour minister & for balance another Labour supporter.
Gosh doesn't it give us bloggers something to aim at to hope that someday we may reach the standard of intellectual debate of these yahoos in which it is not necessary to say why you are right to "prove" your point. Despite the fact that they had attacked this on no discernible factual basis (possibly because I said the BBC were full of genocidal Nazi child rapists though none of them could say what was wrong with that), & people there had demanded I reply it seems I have not yet reached their rarefied heights of schoolboy humour & my replies have been overwhelmingly censored.
Makes you happy to know the licence fee is being devoted to keeping such people off street corners.
Labels: Media
Comments:
The fact that it is full of material removed from the net 7 only available to people with access to BBC records should be a bit of a giveaway to even the most retarded had you thought about it Norman.
In the years you have been doing this Norman I did once acknowledge you had made a partial hit. I'll let you know if you do it again.
Post a Comment
<< Home