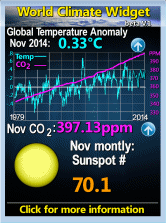 Monday, July 20, 2009
A Dark Age is when you can't remember what used to be possible, not juts when you lack the capability to do it. We are not there yet & so long as not all nations are under the control of the eco-fascist crusaders I don't think humanity, as a whole, ever will be.
Comments:
The Bantu are not relevant to the Moon landings or conspiracy theories (C.T.). Your article covers the 40th ann. of the Moon landings and I asked you what you thought about the very real possibility that it was not a genuine mission but a CIA plot to humiliate the Russians. Certainly that claim is as probable as your claims regarding The Media. I linked the Moon Hoax theory to your theory of a global consipracy regarding green issues and Kosovo. Then I asked for your opinion of people who believe the Moon landing was faked, on an article dedicated to the Moon landings. And you start rejoining with questions about Bantu? Let's stick to the point please, Neil.
This is
not
a
'have you stopped beating your wife'
situation, because that is used as an example of a sly semantic trap to ensnare people who are completely uninvolved. My question regarded C.T.s, both yours and others. Your blog is dedicated to several grand C.T.s. So my question about why your C.T.s should deserve more respect than other C.T.s is completely relevant. It is NOT a 'have you stopped beating you wife' question. And you citing that as a get-out-of-jail free card is probably exactly the sort of thing the Moon Hoax website guy would do. You ARE a conspiracy theorist, Neil. Do you deny that even???
and also, I notice you have chosen not to print a couple of rather apposite posts which stressed quite strongly the parallel between your claims of a green C.T. (and a media C.T.) with other peoples' claims of a Moon C.T.. They were in no way rude, threatening or obnoxious, so you have censored them for political reasons because they were threatening to your position. You have become the thing you hate, Neil, within less than a week of receiving some negative press from a few bored netheads, you are burying my perfectly acceptable questions to protect your position.
You are a politician with your own political party. You must answer the public's questions if you want to participate in politics, even the very difficult ones. Will you print my other posts? Or will you become like the BBC (in your C.T.) and abuse your position of trust and power
(as the only person with control of this forum)
to squash the evidence that risks making you look wrong. Will you spin a slanted view of reality in which you look better and your opponents worse, even though the truth is lost in the process?
Because this is the very heart of your 'big mission', isn't it? Upholding freedom of speech and allowing people to have a forum for uncomfortable topics? Will you really bury those posts?
Post a Comment
<< Home