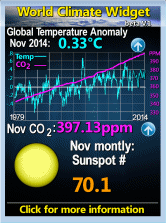 Monday, June 22, 2009
The fourth launch of a liquid-fueled rocket occurred on July 17, 1929. Considered much more elaborate than the first three,
Robert Goddard
equipped the rocket with a barometer, thermometer and a camera to record their readings during flight. The rocket achieved a
maximum altitude of 90 feet in an 18.5-second flight covering a distance of 171 feet.
The scientific payload was recovered safely via parachute. However, the launch was so noisy and bright that it captured much public attention. Many eyewitnesses believed an aircraft had crashed in the area. Local fire officials quickly forced Goddard to discontinue his launch operations at the Auburn site.
Aviation hero Charles A. Lindbergh paid his first visit to Goddard on November 23, 1929. Lindbergh had become fascinated by accounts of the work of Goddard he had read, and believed strongly that rocketry had vast and significant potential.
Lindbergh arranged financial support for Goddard, which included a $50,000 grant from the Daniel Guggenheim Fund for the Promotion of Aeronautics, paid to Clark University to fund research activities of Goddard. In addition, a smaller grant from the Carnegie Institution was received for the construction of test facilities.
In December, 1929 Goddard established a rocket test facility at Camp Devens, artillery range.
##################################
Apollo 11 was the first manned mission to land on the Moon. The first steps by humans on another planetary body were taken by Neil Armstrong and Buzz Aldrin on July 20, 1969. The astronauts also returned to Earth the first samples from another planetary body. Apollo 11 achieved its primary mission - to perform a manned lunar landing and return the mission safely to Earth
The Saturn 5 rocket's capacity was:
Height 110.6 m (363 ft)
Diameter 10.1 m (33 ft)
Mass 3,038,500 kg (6,699,000 lb)
Stages 3
Capacity
Payload to LEO 118,000 kg (260,000 lb)
Payload to
Lunar vicinity 47,000 kg (100,000 lb)
##########################
From about 1969 political movements, at least in America & western Europe have become ever more anti-technology. members of this movement asserted that the money could be put to better use here on this Planet & have since spent tens of trillions solving all our problems.
The Apollo programme was allowed to peter out & NASA budgets were cut so that, though there remained enough money to work as a job creation programme there was virtually noting left for space development. Though allowed to limp along the last Space shuttle is due to be cancelled in 2010 which will leave access to the International Space Station dependent on the Russian spaceship
Soyuz-TMA
. This is the latest of the Soyuz spaceships, a line first launched in 1967.
########################
I think the comparison between the 90 feet achieved 40 years before Apollo, 250,000 miles achieved by it & the current reliance on Russia to reach Earth orbit shows that had we continued the trend up to 1969 we would now not only have unlimited power from solar power satellites, substantial space colonies & asteroid mining but would have explored the entire solar system. Whether these would be worth all the money spent fighting the new ice age, global warming, building windmills, preventing passive smoking, eating salt & preparing for the oil to run out in 1990 must be a matter of opinion.
Labels: Science/technology, space
Comments:
1. A commenter on NextBigFuture named Goatguy debunked the myth of orbital solar power.
I'm not against technological progress, but GG put together a quick estimate showing that such a system would lose money. Trying orbital solar on a vast scale would probably end like the windmill craze in Europe, or the Ethanol craze in America.
2. Since we are on the subject of cost, I actually like the Soyuz craft. If I remember correctly the Soyuz spacecraft was designed to enter orbit and subsist up there for two weeks, which means it carries a lot of equipment and extra oxygen not needed for a three hour trip to the International Space Station.
Since the US seems to be on an outsourcing kick anyway we could simply pay the Russians to downsize the craft to a simple steel can that has just enough to make the trip up and back. NASA could then focus on running the space station and Russia would provide transportation cheaper than the shuttle.
In fact, now that I think about it, a smaller spacecraft could be mounted on a much smaller rocket saving a lot of money in fuel and materials, making the cost of spacetravel a lot lower.
Also, letting the Russians design and build such a craft would save a huge part of NASA's capital budget, allowing NASA to do other things than try to design a some sort of wondercraft to replace the shuttle.
Post a Comment
<< Home