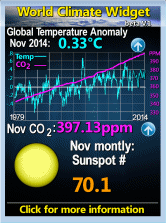 Wednesday, June 24, 2009
Comments:
1.Related, but if I remember correctly liberals in Vermont were trying, and may have succeeded, at shutting down the Vermont Yankee nuclear power plant. The report you mention may have been part of the Vermont liberal's attempt to go backward in time technologically. I think I saw the reference to killing the plant a few years ago in Vermont's official state electrical plan. I think I found the plan as a result of pointlessly wandering the internet looking for information of moving to that state. Did you know that Vermont does not have a single electricity company, but instead has a grid fragmented among at least ten different owners?
2. The New American had a sidebar to an article a few years ago claiming that most AIDS cases in Africa may be *medically* transmitted in dirty facilities.
1 - Thanks, I had forgotten Vermont's reputation as the most illiberal (by the traditional definition of the word) state in the Union.
2 - AIDS in Africa is not detected by medical testing for HIV but simply by saying "he looks ill". That must leave doubt as to whether it is genuine.
Post a comment
<< Home