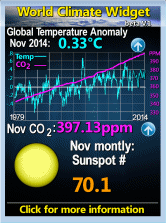 Monday, May 18, 2009
Some time ago
I did a poll (still running)
on what proportion of the economy people would like to see as government spending. Currently it spends just over 50% which I consider seriously economically damaging. I was quite surprised to see the result so firmly in favour of small government (average being in the 10-19% range) but after all it is neither a large nor a statistically selected sample. Then
Mark Wadsworth held a poll
with similar results
showing 71% wanting government to spend less than 30%
> however since he, like I, is fairly libertarian it would not be unreasonable to think his readers might have the same bias. Then
David Farrar
mentioned this MSM poll:
YouGov asked what people would like to see done about the government's record borrowing and soaring debt. There was strong backing for the strategy adopted by the Canadian government in the 1990s, when it cut public spending by a fifth over four years; 54% said they would back such a policy and only 22% were opposed. A majority of Labour supporters backed this policy.

Overall, respondents said the burden of reducing government debt should come mainly through cuts in public spending rather than tax rises. Only 7% favoured a policy of solely raising taxes to close the black hole in the public finances .

My poll says government spending should be:
00-09%#########################30%####
10-19%##################### 21%
20-29%############# 13%
30-39%######### 9%
40-49%########### 11%
50-59%#### 4%
60-69%## 2%
70-79% 0%
80-89%#### 4%
90-100###### 6%
So actually with 12% in favour of more government spending my readers are more bolshy than the national average of 7%. The other polls were not going for as wide a spread of options as mine but their results do fit were they overlap so I think it right to assume mine are correct across the spread.
The things I find particularly interesting here are (A) that most of the results fit a normal curve whose high point is about 15% (this is taking the 0-10% as representing the whole far side of the curve since the option of government spending less than zero was included, though I'm sure such a thing would be popular) & (B) that those going for the total state solution are not only a small minority but an isolated one. Compromise is often a sensible option but any attempt to placate this minority is not going to satisfy them in any way & will dissatisfy everybody else. For example there are different ways of calculating averages & the mean here (adding each person's choice & dividing) comes to 29% whereas the mode (chosen by most people 0-9%) & median (in the middle of the choices 10-19%) are both much lower. It will be obvious that going for 29% fovernment sector is more than most people want & would do absolutely nothing to satisfy the big state socialists who are not susceptible to the sort of persuasion that the rest of society holds to, else they would fit the normal curve.
It occurs to me that the big statists may only represent 2 or 3 people using more than 1 email, which would explain why they are better represented here than in the imes statistically verified poll, but if so that merely reinforces the argument for ignoring them. This would be the professional political activism of the extreme "left".
I would like to see Reform or some MSM publication or institute like Reform asking this same polling question.
I also think that it would be in the interests of UKIP or the Conservatives to publicly state what % of GNP they wish government to be. Just as it is said that the "left wing" parties can always outbid on promises of more free services it is clear that they could never match any promise to reduce what the state takes.
Comments:
"I also think that it would be in the interests of UKIP or the Conservatives to publicly state what % of GNP they wish government to be."
Good point, but Nulab's mantras are far more deeply ingrained that you or I realise. My wife did a mock interview with me yesterday and asked "If UKIP want to cut taxes, doesn't that mean less money for schools'n'hospitals?"
The answer is, before we sack a single nurse or teacher, we'd sack three million quangista ( including half a million in the NHS). The Tories go to great lengths never to mention this (they always talk about quick wins like RDAs and ID-Cards) but that's just scratcing the surface.
I persuaded UKIP's chairman to say that we could easily cut £100 billion of annual state spending in his speech at our last conference, and this was warmly received.
Yes but it does mean that sometime somebody is going to have to face a choice involving less money for school 'n' hospitals (I prefer schools because rolls are falling & I do not think money is the problem, discipline is). By putting a limited amount of GNP at the top of the agenda people get to make up their minds on the principle BEFORE deciding how to divvy it up. I don't anticipate any electable party going for a 20% rate but it looks like if UKIP/Tories said they had an "aspiration" for 39% it would be difficult for other parties to disagree without annoying 73% of the population.
Post a Comment
<< Home