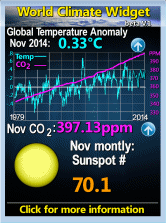 Sunday, April 26, 2009
Proposals to bring down speed limits in areas of Britain where there is a higher risk of accidents have been announced by the government.

Reductions from 30mph to 20mph in urban locations and 60mph to 50mph in the countryside are being considered.

Road safety minister Jim Fitzpatrick said the way people learn to drive and are tested is also set for reform.

The plans are part of a new strategy to reduce road deaths in England, Scotland and Wales by one-third by 2020.

Are they or are they just a new way of nannying, combined with the eco-fascist agenda of doing absolutely anything to prevent people driving & almost anything to damage the economy. Cutting road speed that much in cities would certainly slow goods deliveries fairly proportionately that would put up costs of any delivered goods a bit in turn.
So lets look at the facts:
Road deaths in Britain -
The total number of deaths in road accidents fell by 7 per cent to 2,946 in 2007 from 3,172 in 2006. However, the number of fatalities has remained fairly constant over the last ten years.
Death rate in Britain -
10.05 per 1,000
= 610,000
Which correlates to 0.52%.
In a week that that is the equivalent of 52 minutes. Don't have figures for it but I suspect the average person, even including retired, unemployed & pre-schoolers spend pretty much that length of time in transport every working day.
By that standard the roads are very much safer than most other places. The most dangerous place is the home which is why you should move in with your neighbours ;-)
If this was really
in any way
about saving lives government could do far better by fighting MRSA in hospitals or doing something about the
24,000 who die annually of fuel poverty
because the same nannyists & "environmentalists" say we aren't allowed nuclear plants.
See this amusing letter for proof that the link between speed & accidents is being artificially linkedin government statistics.
Comments:
Here in AZ whoever pays for the road dictates what the speed limit is. I was once told that according to the Arizona Revised Statutes cities and counties can change the speed limit on a public street
four times
in one mile.
Interstates are paid for by the Feds, and so for many years they had a maximum limit of 55 mph despite having been designed for 75 mph. Now that Congress has lifted that ban I-10 that runs from Phoenix to Tucson has a limit of 75 mph. A few months ago I drove from Mesa to Florence by way of I-10 and I had cars rocketing past me at well over 75mph, while I stayed in the slow lane going 60mph.
As a side note, all cars sold from about 1975 to 1995 have a double hash mark at 55 on their speedometer for the former national speed limit.
Post a Comment
<< Home