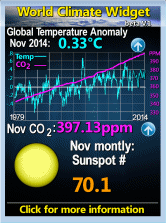 Friday, March 06, 2009
I want to be rich and I want lots of money
I don't care about clever I don't care about funny
I want loads of clothes and fuckloads of diamonds
I heard people die while they are trying to find them
I'll take my clothes off and it will be shameless
'Cuz everyone knows that's how you get famous
I'll look at the sun and I'll look in the mirror
I'm on the right track yeah I'm on to a winner
I don't know what's right and what's real anymore
I don't know how I'm meant to feel anymore
When we think it will all become clear
'Cuz I'm being taken over by The Fear
Life's about film stars and less about mothers
It's all about fast cars and passing each other
But it doesn't matter cause I'm packing plastic
and that's what makes my life so fucking fantastic
And I am a weapon of massive consumption
and its not my fault it's how I'm programmed to function
I'll look at the sun and I'll look in the mirror
I'm on the right track yeah I'm on to a winner
I don't know what's right and what's real anymore
I don't know how I'm meant to feel anymore
When we think it will all become clear
'Cuz I'm being taken over by The Fear
Forget about guns and forget ammunition
Cause I'm killing them all on my own little mission
Now I'm not a saint but I'm not a sinner
Now everything's cool as long as I'm getting thinner
I don't know what's right and what's real anymore
I don't know how I'm meant to feel anymore
When we think it will all become clear
'Cause I'm being taken over by fear
---------------------
Dissecting it verse by verse like an English teacher
1) People do indeed die getting diamonds & I love the "heard people" cause we are so divorced from what really goes on unless we get told about it.
2) Sun & Mirror are 2 British tabloid newspapers, better known for celebrity gossip & pictures of semi-clothed women than news.
3) "Meant to feel" - the media tell us how we are meant to feel about Yugoslavs, or Israelis or Russians or today's Mujahadden by showing pictures of refugee children & what we are meant to think about the KLA & Croatian Nazis & NATO & Georgians & Mujahadden back when they were fighting the Soviets or indeed killing Serbs by not showing pictures of the children
they
killed.
4) No explanation needed.
5) Exactly what Gordon Brown is saying when he tells us he is cutting interest rates to stimulate spending because we need more spending to get out of recession. We have a society built on consumption. No attempt to create anything or invest in the future. That's not how society programmes us to function or indeed is programmed itself.
6) & 8) "When we think it will all become clear" but we aren't encouraged to think just to feel - and that goes all the way up;
"At one point an unnamed minister, expressing concerns over the runway, said: "I realise the point I am making is irrational."

There was then, sources said, an "audible thump" as Lord Mandelson, an enthusiastic supporter of the project, banged his head on the polished wood of the large, oval table.
7) "as long as I'm getting thinner". Even the apparent winners of our self destructive society are self harming. The satire is slightly spoiled by the fact that she had to get thinner to sell records.
Perhaps I should write something less about how we could make society far wealthier, which I think I have fully proven, & on what goals, as a society we should have.
Comments:
Neil wrote...
Ronduck this is exactly why I am totally opposed to the eco-fascists whose route to decline leads ultimately to human extinction. And yet with the effective end of organised religion, in which I do not believe, we have a lack of human goals, other than consumption, & the eco-fascists have stepped into that moral vacuum.
If you do not believe in God, then why do you oppose the ecopagans? You can't fight something with nothing, and yet you are trying to do just that.
The environmental movement is a return to religion, hence why it does not have a scientific basis. In short environmentalism is a return to prechristian paganism, or even more base, animism, just like the illiterate tribes of Africa. This return to religion
must
as man must have some unseen foundation on which to build his actions. At the beginning of the 20th century Europe tried worshipping the state as god, but that deity has been proven to be fallible, as it is little more than worshipping ourselves. Since the decline in the faith of the state around 1970, Europe has turned to worshipping spririts in nature, which is called animism when practiced by Africans. This current faith is even more base than the paganism practiced by our Roman ancestors, since our ancestors at least acknowledged that there
might
be a transcendant deity above the others. The ancient pagans also had no qualms about building aqueducts, dams or roads, all high tech at the time.
You don't have to agree with me on this, but I believe this will end with Europe under the Vatican once again, and the White race in its home continent living in a New Dark Age. The state churches of Europe are coming together in a religious union just as the states of Europe are coming together in a political union. This ends in an undemocratic European superstate, with everyone practicing the state sanctioned faith, in the same way. And as you have probably guessed, I consider Catholicism to be paganism.
There is a good book on the future of Europe, and the world, that I would like to send you.
Post a Comment
<< Home