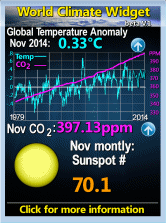 Monday, March 30, 2009
Comments:
It's amazing how bright the low countries are, while France is so dark.
I would like to point out that France is the only member of the Western Alliance that chose to pursue nuclear power on a large scale. South Africa was the only White-run country to achieve liquid fuel independence. SA also developed the pebble bed reactor that was invented in Germany. Both were outcasts from the Western Alliance, France for withdrawing from NATO and SA because of Apartheid.
France even had the good sense to torpedo the Rainbow Warrior boat that Greenpeace was using to disrupt a nuclear test.
Clearly, membership in the West no means suicide, not progress.
Post a Comment
<< Home