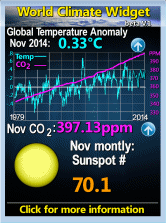 Tuesday, March 24, 2009
A week ago today I put this on the
Information Commissioner's Office
site by their
complaints form
SEPA's representative Mr Tilly said on a Radio Scotland phone in show about an alleged radioactive waste threat at Dalgety Bay that radioactive particles had been scientifically tested & proven to be made of paint. This was in response to my phoning in & suggesting it could be naturally occurring radioactivity.

Afterwards I emailed them that say (Feb 2nd) to ask:

"This morning your representative on the BBC Radio phone in stated that radioactive particles found at Dalgety Bay had, beyond dispute, been identified, presumably by chemical or spectroscopic means, as consisting of paint. Can you please confirm where these results have been publicly published & how many of the particles, in numbers & as a proportion of total particles found, have been so positively identified. I would also be interested to know by how many mSv or portions thereof, the radiation level at Dalgety Bay has been pushed up by these particles & what it does measure compared to the adjoining stretches of coast."

When I received no reply I emailed twice more mentioning the FoI & formally asking under the Act.

Eventually I got a phone call on Feb 7th saying that a reply had been sent to me & that it must have gone missing in the net. I doubt this but asked them to send it again. It said:

"Good morning

Various reports on Dalgety Bay have been published on the the radioactive substances pages of the SEPA website. There has also been press releases on the news pages. In case you have problems finding them here's the links: http://www.sepa.org.uk/about_us/news/dalgety_bay_monitoring_%e2%80%93_final.aspx ;
http://www.sepa.org.uk/radioactive_substances/rs_publications/dalgety_bay_reports.aspx"

However the report makes no mention whatsoever of either what background radiation readings at that & adjoining beaches are & even more important what actual scientific tests they made which so unquestionably proved that the sub-microscopic particles in question consisted of paint as to make him willing to say such a thing on national radio.

While I absolutely accept that the claim to have scientifically tested & proven represents the absolute pinnacle of honesty to which SEPA & their bosses aspire I must insist on some evidence that it is, in any way, truthful.

I received a further reply on Feb 10th which said absolutely nothing about either question.

On the 12th, after I had published this on my blog (all relevant articles are on http://a-place-to-stand.blogspot.com/search?q=dalgety+bay I received this a letter advising me that SEPA have no duty to answer such questions:

"Neither SEPA nor its officers are under a duty to deny allegations made in your blog. The absence of a response to the specific points raised does not indicate that SEPA accepts the allegations made"

The relevant part of my reply was:

"the paint deposited there contained much less radium than occurred naturally & that since it was water soluble & the Scottish coast has experienced a significant amount of water over the last 60 years, it would be impossible for there to be any significant radioactivity beyond the background. SEPA have also specifically refused to answer an FoI request for figures of background radiation asserting they have no duty to obey this law."

Since then SEPA have refused to answer emails. I have obviously had no advice from them how to make an internal appeal on the decision that they have no duty to answer FoI requests about the scientific tests proving paint which they have publicly asserted were done.

I did appeal to the head of the Scottish civil service on 15th Feb at scottish.ministers@scotland.gsi.gov.uk
but they do not answer emails either.

I believe that if the readings of background radiation at Dalgety & adjoining bays exists & they certainly must if there been even a rudimentary scientific investigation & the scientific proof that these submicroscopic particles are paint (though radium paint should be water soluble) & it certainly must if SEPA are in the remotest degree honest then there can be no national security or other reason for preventing the public knowing about it.

I await your response.

Neil Craig
Refs On the radio programme & my request for further information http://a-place-to-stand.blogspot.com/2009/02/scotlands-secret-radioactive-sites.html
SEPA email reply from Byron http://a-place-to-stand.blogspot.com/2009/02/sepa-deliberately-lied-on-bbc-about.html
Further technical information including the paint being soluble http://a-place-to-stand.blogspot.com/2009/02/dalgety-bay.htmlFurther response from SEPA declining to dispute the factual accuracy of everything I said http://a-place-to-stand.blogspot.com/2009/02/sepas-reaction.html http://a-place-to-stand.blogspot.com/2009/02/scottish-governmentcivil-service.html

The ICO says
"Your complaint will be assessed by our Case Reception Unit. If they can deal with it, they will do so. They will aim to send you a response within 14 days. If we need more information, our case reception staff will ask you to provide it. Your complaint may need to be considered by a specialist team. If so, we'll send you a case reference number and notify the relevant public authority that we've received the complaint."
(page 8). They have not contacted me so I assume it is a simple matter & they will decide SEPA have broken the law within a further week. At least if the laws are observed they will.
The ICO's FAQ section says
Q: How quickly will I receive a response?

You must be informed in writing whether the public authority holds the information requested and if so, have the information communicated to you, promptly, but not later than 20 working days after they receive the request. In some circumstances a request may be refused. If this is the case, generally a Refusal Notice should have been issued to you. This should state the exemption providing the basis for refusal within the Freedom of Information Act and why it applies to the information you requested. This notice must also be communicated to you within the 20 working day time period.

Since I made the request nearly 2 month's have passed & SEPA's response from Mr Tilly was simply to say that they had no duty to answer questions so they have clearly broken the law on many points & it would be difficult to conceive of a more open & shut case.
I will of course publish the reply - if the FoI law is respected there can be no doubt of the decidion though I suppose it is still possible we will find they actually had done the scientific tests they said they had ;-)
Comments:
I sincerely doubt they will answer you unless you have a lawyer send your request on his letterhead.
The ICO does exist to enforce the Freedom of Information Act. I intend to give them every opportunity.
Post a Comment
<< Home