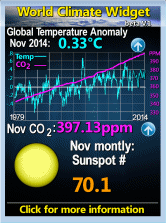 Tuesday, March 10, 2009
Comments:
Also in Britain the broadcast media is directly government owned.
The same is true in Canada as well. There doesn't seem to be much difference between public and private ownership, considering how liberal the US media is.
I suspect the FCC would, coincidentally, find reasons to ban any company that seriously reported the Kosovo dissections.
Some years ago Britain's most innvovative TV channel lost its licence shortly after doing one programme proving that the SAS in Gibralter had killed some IRA terrorists in cold blood. I don't object to them doing so but I do object to the lies & censorship.
Ehen you consider how minor that is compared to cutting open thousands of innocent civilians you can see what pressure would be brought to bear.
A religious broadcaster here in the US (TBN) spent
eight
years fighting the FCC over a pair of station licenses. The founder and president of TBN, Paul Crouch, stated that if they had lost the two stations then it would have been the end of TBN. I didn't know this was happening until Crouch appeared on air, explained what was happening and stated he had been under a gag order from the FCC not to talk about the case on air. Crouch's wife began crying on air remembering the whole affair, but she does that alot.
Here
is the link to Paul's letter explaining the whole affair. I haven't read the whole letter, my recollection of the whole affair is from memory.
Post a Comment
<< Home