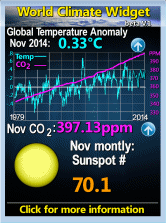 Thursday, February 19, 2009
This morning the BBC radio phone in was about a campaign for better rail being run by an organisation called Passenger Focus who complained that our train trips cost 50% more than those across Europe. Although the terms of reference put by the BBC were should we have cheaper train fares (paid for by the taxpayer) or should we have much cheaper ones. They said, before the programme started that they had had a lot of phone calls saying that the taxpayer was already paying to much but such callers were not well represented among those put on air. The Press have also been briefed on this public campaign:
Rail fares in Britain are on average 50 per cent higher than the rest of Europe, a study has shown, putting pressure on rail operators and the government to cut ticket prices.

....Ruth Kelly commissioned Passenger Focus, the consumer watchdog, to carry out the inquiry last year when she was transport secretary. She had noticed that customer satisfaction levels had not risen in line with improvements in train -performance.

...However, the Department for Transport said it would cost an extra £500m a year to bring UK commuter fares in line with those in more heavily subsidised European countries.
Well after all grassroots consumer organisations should sometimes get access to the media to put their points even if they are wrong. They are perfectly entitled to proselytise their customer's views that
"Passenger Focus also recommends that Government reviews its intention to shift the cost of funding the railway from taxpayers to passengers".
But hold hard & lets see what sort of grassroots consumer organisation Passenger Focus is. According to their website they are
"We are an independent public body set up by the Government to protect the interests of Britain's rail passengers." which seems to be a new use of the term independent "We have 14 board members and 40 staff working out of two offices"
So far from being a grassroots organisation whose appearance on the media shows what a free & democratic place it is this in fact turns out to be merely a quango set up by the government to promote & lobby the government for more taxes & a larger state sector being promoted by sleight of hand & sheer dishonesty as "independent". Faking grassroots is known in the trade as Astroturfing.
Cynics seeing the BBC interview somebody on the cause of the day may believe they are seeing a government journalist interviewing a member of the public with an axe to grind. In fact what they are seeing is two government propagandists talking to each other & the public (say in the form of the unsubsidised Taxpayer's Alliance) firmly not invited.
An ever increasing number of supposedly charitable or consumer or in international relations "non-governmental organisations" such as Human Rights Watch are in fact, wholly or in large part, government funded quangos in makeup paid to propagandise for more government spending & to lobby the government departments that set them up for that department to get a bigger budget. I have previously reported on this with respect to Friends of the Earth Europe & the Childcare Trust.
Fakecharities
have produced a listing of some of these including Alcohol Concern, Ash, Weight concern, Forum for the Future (eco-fascist), Child Poverty Action Group etc etc.
At the very least when reporting such things any journalist, particularly one working for a nationalised broadcaster, should report that this is government propaganda by a government quango. It is not only political bias to devote programmes overwhelmingly to regurgitating government advertising but it is dishonest to say or imply that it is not such propaganda.