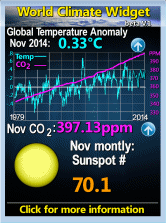 Saturday, February 21, 2009
Comments:
Here in the US we have a system that ensures that everyone gets basic food, its called Food Stamps. The system is used to subsidize (legal and illegal) immigrants, Blacks and others who vote democratic and refuse to work. The system is also used to subsidize single mothers and others who are a net drain on society.
You may also support a system that ensures free healthcare for the poor, so let me give you a personal anecdote about that one. My mother and brother both live with me at no cost to the state. My mother wanted to sign up for the free health care coverage that is available for the poor and was
rejected
for some unknown reason even though she probably makes 10k a year. If she had applied for the full ride including food stamps, section 8, and medicaid she probably would have been approved.
The Republican party is basically composed of cowards who will not mention that 95% of coloreds vote Democratic and collect welfare and are basically feeding and breeding at the expense of Republicans. The Republicans even go so far as to actively work with the Dems to crush those members of their party who speak out.
In fact, the entire goal of the welfare system is the destruction of the White race on this continent. If our gov payed White women to have children for the benefit of their race it would be denounced by the Dems as the first step to genocide. The Dems (with the support of cowards) pay their supporters to gib birf to hopenchange and this is considered progress.
Essentially the Democratic party is a communist front group that has become self financing. I believe that it is no coincidence that the Dems lost control of Congress in 1994 after the Soviet Union broke up amid bankruptcy.
Post a Comment
<< Home