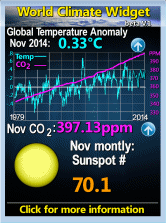 Tuesday, January 20, 2009
THE TURNING OF THE WHEEL
I do not believe that we are simply in the hands of immutable social forces. Individuals can & often have affected the destiny of nations.
Obama, in only his second major policy commitment, & it is on Global warming "the science is beyond dispute and the facts are clear". "Sea levels, are rising, coastlines are shrinking, we've seen record drought, spreading famine and storms that are growing stronger with each passing hurricane season."
There are a lot of people who do deny it & virtually all of them are smarter & more honest than him. Drought, famine & storms can be measured & aren't growing.
"Starting in January, in a McCain-Palin administration, we're going to lay more pipelines … build more nuclear plants …!
If that happened the US would be out of recession in March.
& CHANGE YOU CAN BELIEVE IN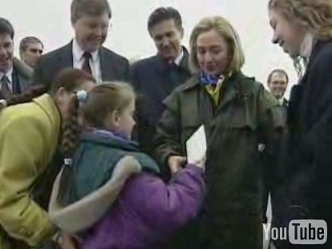 Hilary Clinton "landing under sniper fire"
SUCKERED